The Best Software to Diagnose & Repair Computer Problems
by Rosalyn Goh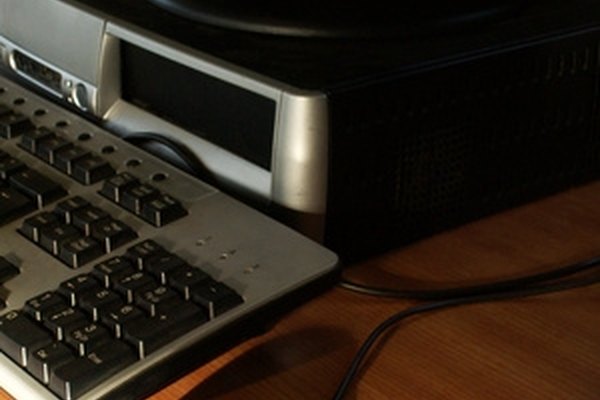 Maintaining a PC on a regular basis is an important, yet overlooked chore by most people. Many people do not know where to start or what to do in regards to maintenance. Thankfully there are many software packages available on the market to accommodate the needs of consumers.
Guidelines
There are many benefits to using a software package to perform PC maintenance, the first being that it simplifies the process. Automatic scheduling of tasks makes maintenance convenient and easy. Customers will have confidence that their computer will not suffer any major problems, and windows customization will be considerably easier with a software package. Things to look for in a software package are ease of use, difficulty in setting up package, optimization abilities, additional features, and customer support availability.
Advanced System Optimizer 3.0
TopTenReviews ranked Advanced System Optimizer 3.0 in 2010 as No. 1 in the site's PC System Utilities Software review. According to TopTenReviews, the software is easy to use and features all the functions consumers need such as scanning, cleaning, and optimizing PC registries and hard drives. It also features file encryption and the ability to recover deleted files, and it also allows consumers to permanently delete any files. CNet editor Seth Rosenblatt reviewed Advanced System Optimizer 3.0 in September 2009. According to CNet, Advanced System Optimizer focuses more on maintenance of the PC. It is very easy to use and features a colorful graphical user interface. The software package features a disk defragmenter, registry optimizer, disk repair utility, and driver updater. In terms of security, the package offers protection from malware. CNet reviewed Advanced System Optimizer 3.0 with a rating of 4.5 stars out of five. A free 15 day trial is available.
System Mechanic 2010
According to TopTenReviews, which ranked it No. 2, System Mechanic includes many features that rival Advanced System Optimizer 3.0. The only main difference was in price. Advanced System Optimizer 3.0 is available as of April 2010 for $29.95. System Mechanic 2010 is priced at $39.95 as of April 2010. Standout features include real-time hard drive status, ability to repair hard drive problems, and automatic maintenance without prompting from the user. Iolo Technologies, the manufacturer of System Mechanic, features extensive help features and email support. One unique feature of System Mechanic is the one-click tuneup that includes PC repair, security wizard, PC accelerator, and cleanup. CNet editors gave System Mechanic a 4.5 star rating out of five stars.
Advanced SystemCare Free
CNet editor Jason Parker reviewed Advanced SystemCare Free in 2008. The software package is free; a paid version is available featuring the ability to automatically schedule scans. The simple interface makes it easy to scan and diagnose problems. It features registry cleaning, privacy sweeping, scans for spyware, a disk defragmenter, and a scan that checks for hijacked Windows settings. CNet ranks Advanced SystemCare Free as No. 1 in its diagnostic software available as of April 2010.
References
Photo Credits
photo_camera business computer desktop office image by scalesy from Fotolia.com