How to Get Rid of Ads Popping Up in McAfee
by Todd Bowerman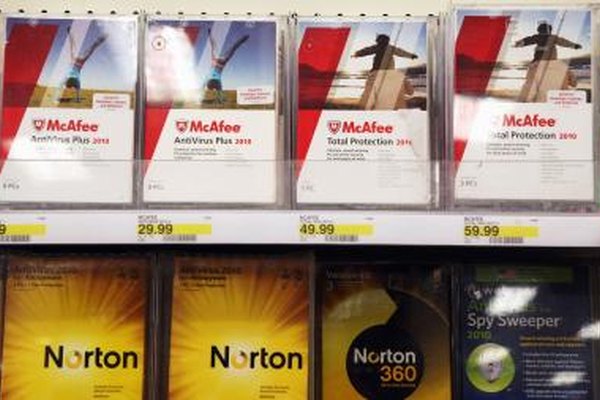 McAfee's anti-virus suite ships with PCs from several manufacturers. Its reputation as an industry standard has led computer makers of all stripes to include it as the base security solution for new computers. However, using McAfee does require that the user pay for the service, and as the free trial comes to a close, the software will frequently display reminder pop-ups. These pop-ups cannot be disabled, but you can get rid of them in several ways.
1
Click the pop-up and read it. Clicking a McAfee pop-up will keep it from popping up again during your session, although it may show up upon your next login. Pop-ups often include important information, such as notifying you that your virus definitions need to be updated, or offers to renew your subscription.
2
Uninstall McAfee software. Click McAfee on the Start screen, click "Uninstall," pick McAfee from the list of installed software and remove it. Replace the software with a free anti-virus solution like Avast, AVG, or Ad-Aware.
3
Click through the pop-up and renew your McAfee subscription. You will not see new pop-ups until your subscription gets near its next expiration date.
Photo Credits
photo_camera

Justin Sullivan/Getty Images News/Getty Images