How to Repair a Toshiba Laptop
by Krista Martin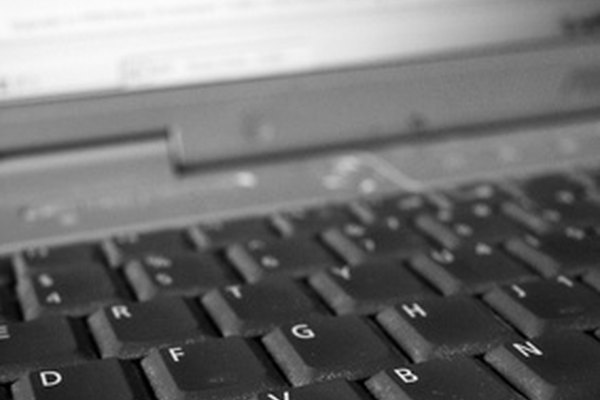 Some of the most common issues with computers and laptops, Toshiba and otherwise, involve hardware, viruses, spyware and malfunctions that cause computer freezing, slowing down or crashing. Some issues are simple to fix and require a few steps to repair; others are more serious and should be entrusted to an experienced computer repairman.
1
Look for your computer's warranty if you have one. Never attempt to disassemble or fix technical issues with your computer if you still have a warranty.
2
Troubleshoot your computer's problems before attempting to fix it. Don't just assume that the battery is dead or that your LCD screen needs to be repaired.
3
Shut off your computer by going to the start menu and click on "Shut Down" if you are experiencing problems opening and closing programs and browsers; if your screen frequently freezes and won't work or if the computer is slow to react to commands.
4
Click on the "Ctrl," "Alt" and "Delete" keys on your keyboard simultaneously to open the Task Menu.
5
Select "Shut Down'' from the Task Menu.
6
Restart your computer to see if the problems persist.
7
Run a virus scan with free program such as Avast if you are still experiencing issues with your computer's functions.
8
Insert several discs into your CD or DVD drive to test if it works; don't just assume that the CD or DVD drive doesn't work, if one CD or DVD is not reading properly.
9
Clean the drive with a computer cleaner kit if the drive still isn't working.
10
Replace the drive by bringing it to a computer repair shop if it still doesn't work.
11
Apply electric tape to the charger cord if the battery appears to be running low even while plugged in. You can see the battery icon in the right hand corner. If it is empty and will not charge despite being plugged in, it might be a battery issue.
12
Bring the computer to a repair shop to diagnose the problem or buy a new battery if the battery still doesn't work; batteries have a limited shelf life and will eventually wear out. Always turn off the computer before removing the battery.
13
Unplug all external devices from the laptop if it boots when all devices are unplugged. This could be the result of a short circuit or electrical issue from an external device such as the mouse or printer that's preventing the laptop from turning on.
14
Clean the fan with a PC vacuum or compressed air if your hard drives make whining or grinding noises when they are running. This could be due to a laboring power supply.
More Articles
Photo Credits
photo_camera computer image by Hao Wang from Fotolia.com