How to Repair Windows Root System32 Hal .Dll
by David Somerset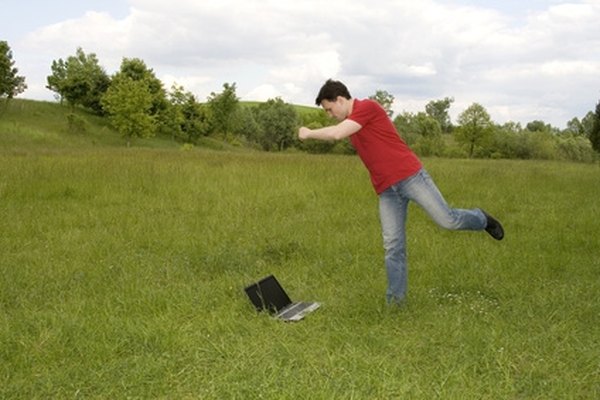 Microsoft Windows XP uses Hardware Abstraction Layer (HAL) to keep applications from gaining direct access to the computer memory, processor and other hardware. This helps make Windows XP more secure than earlier versions of Windows that were based on DOS. Hal.dll is the file that Windows uses to keep track of the HAL. If your copy of Hal.dll is corrupted or missing from the system directory, repair the error by fixing the Boot.ini file or restoring a new copy of Hal.dll into the System32 directory.
Repair the Boot.ini File
Place a bootable Windows XP CD into your CD-ROM drive. Restart your computer and allow it to boot from the CD.
Press "R" at the "Welcome to Setup" dialog in the text-based setup program. Choose the Windows installation that you need to fix. Type in the Administrator's password if you set one during the installation of Windows XP. Just push "Enter" without entering a password if you did not set an Administrator password during setup.
Enter the three commands below at the command prompt. Type each line one at a time. Press "Enter" after typing in each command: "ATTRIB -H -R -S C:\BOOT.INI" "DEL C:\BOOT.INI" "BOOTCFG /REBUILD FIXBOOT"
Type "exit" and press "Enter" to close the Recovery Console. Restart the computer and attempt to boot into Windows.
Expand a New Copy of Hal.dll
Put a Windows XP CD into your computer. Boot the computer into the Recovery Console in the same manner as you did to repair the Boot.ini file.
Enter the command "EXPAND D:\I386\HAL.DL_ C:\WINDOWS\SYSTEM32\HAL.DLL" at the Command Prompt. Press the "Enter" key.
Remove the Windows XP CD from the drive. Type "exit" to quit the Recovery Console and boot the computer system back into Windows.
Photo Credits
photo_camera outdoor office image by dinostock from Fotolia.com