How to Recover Files After the Recycle Bin Is Emptied
by Nina Nixon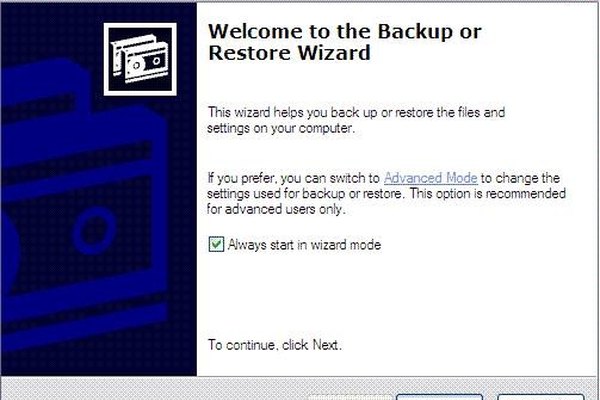 When a file has been sentenced to an untimely fate called "Delete," it has not reached the point of no return. Even after the Recycle Bin has been emptied, a file can rest elsewhere until it is revived by manual intervention. The paper savior in this case is the Backup and Restore Wizard. Just set the process in motion and a deleted file, folder or drive can get a second chance to do the right thing. Learn how to make a meaningful difference in the life of a tossed file.
Click on "Start" and select "Control Panel." Choose "Performance and Maintenance" and click on "Backup Your Data." When the Backup or Restore Wizard dialog box appears, press "Next."
Choose "Restore Files and Settings," and then press "Next."
Place a check beside the drives, folders or files you would like to recover that are listed in the "Items to Restore" list box. When finished making your selections, press "Next" and then choose "Finish." (Important: A check must be placed next to your chosen items before they are recovered, so if necessary, click on the expansion node--the plus sign next to the main folder, drive or file--to show the entire listing of files under that node.)
Press "Close" at the Restoration Progress dialog box after the recovering process has completed.
Warning
close

To prevent future accidental file deletions, set the Recycle Bin's global settings to manual emptying. To do this, bring up the Task Node by right-clicking on the Recycle Bin. Choose "Properties" and go to the "Global" tab. Select "Use One Setting for All Drives" and if the box next to "Do Not Move Files to the Recycle Bin. Remove Files Immediately When Deleted" is checked, uncheck it. Apply the new settings by pressing "OK."
Photo Credits
photo_camera

Columbus Administrative Services