How to Record TV Music on a CD
by Rob Garland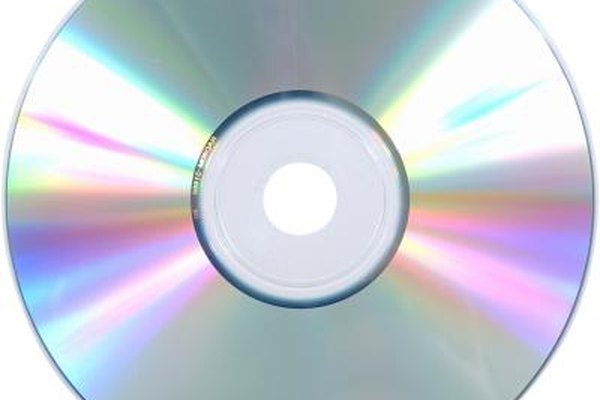 Music featured on television shows is usually unavailable on CD, apart from popular TV show theme compilation CDs. Generally, the only way to hear the music from a show is while watching the show. But by connecting your television to a stereo amplifier with speakers and using a stand-alone CD player/recorder, music from television shows can be recorded onto a CD.
1
Make sure that none of your electrical equipment is plugged in or switched on. Connect an audio cable from the audio jacks of your TV labeled "audio out" to the audio jacks of your stereo labeled "audio in," "line-in" or "aux" (auxiliary). These are color-coded: white for left, red for right.
2
Connect the CD recorder to the stereo amplifier with an audio cable from the recorder's "inputs" to the amplifier's "outputs." These are also color-coded—white for left and red for right—and may be labeled "CD," or "MD." If these names are not listed as options, consult the owner's manual for which inputs and outputs to use when connecting an additional device such as a CD recorder.
3
Make sure the stereo system speakers are connected. Set the stereo amplifier to "aux" or "line-in" so the stereo will play audio from the TV. If these names are not listed, consult the manual for settings to use when listening to audio from an auxiliary or line-in device.
4
Slowly turn up the stereo volume to hear the audio through the stereo speakers. If you do not hear the TV through the stereo speakers make sure the amplifier is set to the correct mode ("aux" or "line-in").
5
Place a blank CD into the CD recorder. Press "Record" on the recorder when you want to record music from a TV show. Press "Stop" on the recorder when the TV music you want ends. Use the CD recorder's finalize function to ensure that the CD will play on most stereo systems.
Tips
check

If necessary, consult your CD recorder owner's manual for instructions on how to finalize the CD.

check

To listen to music featured in TV shows, go to the website Tune Find. On the homepage, search through "recent TV shows" or "recent movies" for links to songs. Enter the name of a song in the search bar to find a song. Click on a song title to hear it.
Warnings
close

Older TV sets and older stereos may lack the needed input and output jacks.

close

Read information about copyright infringement before recording a CD from a television show.
References
Photo Credits
photo_camera

Zedcor Wholly Owned/PhotoObjects.net/Getty Images