How to Read Camera Lenses
by Katherine Peach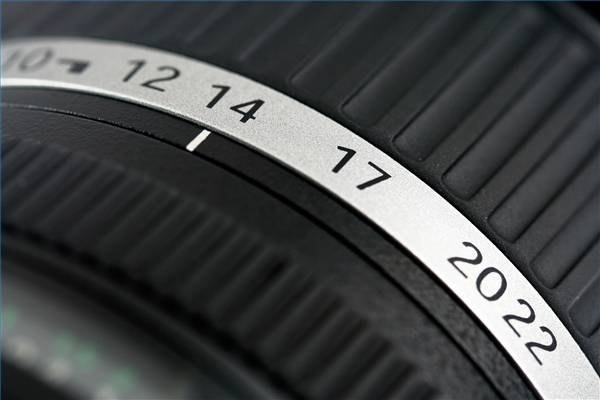 Most cameras come with a kit lens bought with the initial purchase. Decoding the right lens for your camera is about understanding your needs and the limits of the lenses. Wide-angle lenses have a short focal length, or viewing angle, for landscape or buildings. Telephoto lenses have a long focal length for sports or nature. A normal lens is for closer shots of people and everyday images. To upgrade, there are many varieties of fixed-view or zoom lenses made for both film and digital SLR cameras.
Understanding the Lens
The focal length is a composition tool that can affect the perspective of the shots. Less than 21 mm to 35 mm is considered a wide-angle lens. A normal-conditions lens is 35 mm to 85 mm, but basic digital lenses normally end at about 50 mm. Telephoto starts at 85 mm and continues over 600 mm.
The aperture is the amount of light that goes through the lens, which is measured in f-stops. The larger the number, the smaller the aperture; therefore, f/1 allows more light than f/8.
The larger the f-stop, the faster the exposure (how fast the picture is taken). An f/5.6 exposure will be dramatically slower than an f/1.8. Take this factor into consideration if taking pictures mostly of children or action shots. Nature shots can be set up on a tripod to avoid any shake to the camera.
A basic, normal fixed lens is a 50 mm f/1.8. With a SLR camera this allows for more mid-range viewing for less cost. A mid-range zoom camera will allow about 24 to 70 mm f/2.8.
With digital SLR cameras, the kit lenses that come with the original body are typically a zoom lens with 18 mm to 55 mm f/3.5 to f/5.6 capability. This lens has limited capabilities, but for a beginner will suffice for some time while learning how to use the camera.
Tip
check

The telephoto is not known for image quality, but technology is getting better. A zoom lens is also known for having poorer image quality as compared to a fixed lens. The zoom is often more versatile, especially for beginners, and fewer lenses are needed.
Warning
close

Each manufacturer allows for only certain lenses to fit each body. This means the lens f-stop and focal capabilities may be different depending on the maker. Check the labels on the boxes or look on the manufacturer's website for compatibility.
More Articles