How to Rate a Laptop Computer
by Bonnie Conrad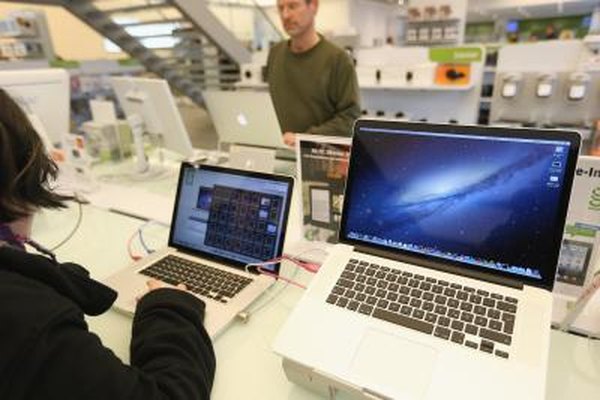 If you are in the market for a laptop, you need to do your homework and determine which type of laptop best meets your needs. There are many laptops on the market these days, ranging in price from less than $400 to well north of $1,000. In order to get the best deal, you will need to compare a number of features and specifications, including the amount of memory, the size of the hard drive and the size of the unit.
1
Log on to your existing computer and start researching the laptops that are on the market. You can check the specifications at a number of online computer retailers, and you can also read online computer magazines to get a feel for what is important. CNET.com is a good resource, as are the online versions of popular computer magazines like PC World and Popular Mechanics. Newegg.com and Buy.com are good resources for computer shoppers, and visiting those websites is a good way to comparison shop from the comfort of your own home.
2
Check the amount of RAM in each laptop model you are considering. The amount of RAM will vary widely from model to model, with some laptops having less than 1GB of installed memory and others having 4GB, 8GB or even more. Generally speaking, the more memory you have in your laptop, the faster your computer will be, so it is always a good idea to buy a laptop with as much memory as you can afford.
3
Check the space available on the hard drive. As you shop, keep in mind that you will probably need a much larger hard drive than you think. Video files, digital photographs and other widely used files can be quite massive, so it always pays to buy more storage than you think you will need. Be aware that it is more difficult to replace the hard drive on a laptop than it is on a desktop, so buying a laptop with a large hard drive can save you a lot of hassle down the road. These days, a 250GB hard drive is considered quite small--it is best to look for a hard drive with a storage capacity of at least 500GB to 750GB.
4
Go to your local computer retailer or electronics store and try out a couple different sizes of laptops. Laptops run the gamut in terms of size and weight, from ultra-portable netbooks with 10-inch screens and a weight of only a few pounds, to full-featured models with 17-inch screens and a weight in the 5 to 7 pound range. It is a good idea to touch the keyboards and look at the screens in person to make sure the size and weight of the laptop you are considering will be acceptable.
References
Photo Credits
photo_camera

Sean Gallup/Getty Images News/Getty Images