Pros & Cons of Norton Antivirus
by Dan Ketchum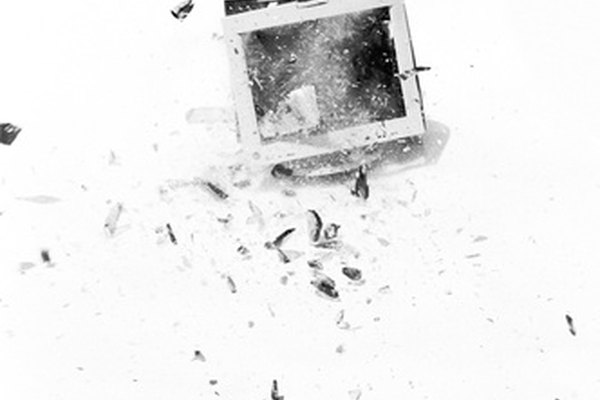 Norton AntiVirus 2013 provides virus and malware protection for Windows 8, 7, Vista and XP platforms. This entry in the long-running software series includes features such as network defense, threat removal, browser protection, identity security, anti-phishing options, data backup and cloud support for updates. Ultimately, it's up to each user to determine the pros and cons of the software based on needs, preferences and budget, but pro reviewers chime in to provide some informed opinions on the product.
Effectiveness
In terms of malware removal, Norton AntiVirus 2013 earns the top score in PCMag's malware removal test -- the tech site praises the software's ability to wipe out even persistent malware. However, PCMag notes that when it comes to blocking malware in the first place, AntiVirus 2013's test scores are decidedly average. These reviewers found that a standard system clean takes AntiVirus 2013 57 minutes, 17 minutes more than the average. However, the software detected 89 percent of threats on malware-infested systems, a rate that puts it at the top of the heap compared to its competitors.
Performance
Reviewers find that Norton AntiVirus 2013 generally installs quickly and cleanly: CNET Download site notes that the installation time is much improved from previous versions, claiming that it takes only about one minute to install. But critics say the software sometimes runs into performance issues once the program is installed. CNET calls this performance toll "not great" but not "atrociously slow," while ComparedandReviewed.com says that full scans significantly slow your computer down. While Notebook Review disagrees, with its reviewers writing that they experienced no system slowdown, their review notes that the software's size increased from 86 MB to 156 MB of disk space from 2012 to 2013.
Features
The reviewers at CNET appreciate AntiVirus 2013's Windows 8 compatibility, calling it a forward-thinking choice form Norton, and like the software's focus on data recovery and protection in the areas of social networking, social engineering and online scams. The editors there also give the software's improved firewall high marks. However, in comparison to Norton 2012, these reviewers claim that 2013 has "no world-shaking new features" and call the software's tune-up options "boilerplate."
Price Point
Some of AntiVirus 2013's pros and cons extend beyond the software's capabilities. For the budget-conscious, price is a definite consideration. As of 2013, Symantec offers the software for an MSRP of $49.99, though it can be had for closer to $20 with rebates and sales. In comparison, competitor Kaspersky Anti-Virus retails for closer to $60, which puts Norton's price in a good light. On the flip side, Bitdefender Antivirus Plus 2013 and Webroot SecureAnywhere Antivirus programs -- which received PCMag scores on par with Norton -- retail for $20 to $25 each.
References
Photo Credits
photo_camera computer image by blaine stiger from Fotolia.com