How to Password Protect a Memory Stick
by Sam Williams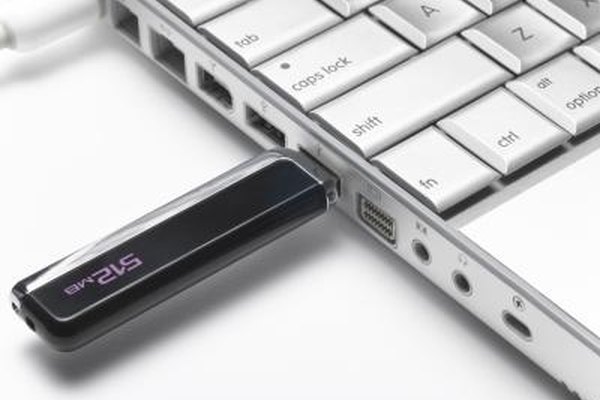 Memory sticks, also called USB flash drives, have become almost as deeply ingrained into modern society as cell phones. You can store music, movies and documents on them, depending on storage limits. Increasingly, people use them to store important documents for easy access when traveling and as an additional storage space in case a PC or laptop becomes infected with a virus. Memory sticks are so small that they can easily be lost; therefore, you may want to password-protect them so your personal information doesn't get into the wrong hands.
1
Find an encryption software. Go to the memory stick manufacturer's site to see if the manufacturer recommends a specific software. Many such programs are available free online, but some of them contain spyware. Buy software from a reputable vendor.
2
Install the software while your memory stick is plugged in. Most software programs will require that memory stick be plugged in before installation; a few will prompt you to plug it in later in the process. With some programs, from the moment you install the encryption software, your memory stick will no longer allow you access on computers that don't have the encryption software installed.
3
Follow the encryption instructions for the software you've chosen. Each program will have its own wizard for encrypting files. Some password protection programs allow you to password-protect only the entire device; others allow you to protect individual files.
4
Download the files that you want protected into the encryption program (if required for individual files). Hold "CTRL" while clicking multiple files or load multiple documents into a single folder before you select them.
5
Pick a password. Don't use easy-to-crack passwords such as your birthday or middle name. Use a combination of letters and numbers.
References
Photo Credits
photo_camera

Jeffrey Hamilton/Digital Vision/Getty Images