How to Open a PC PDF File on a Mac Version
by Paul Dohrman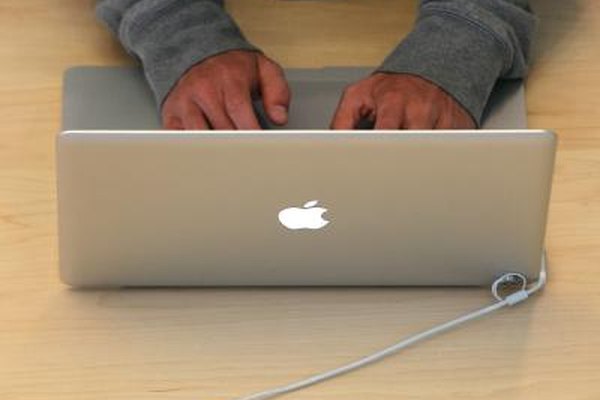 The Mac version of Adobe Reader is not supposed to have any compatibility issues with .pdf files created in the PC version of Adobe Acrobat. Therefore, the instructions for opening a PC-produced .pdf file on a Mac are no different from opening them on a PC. If you have such trouble, then the issue is likely not a simple PC/Mac compatibility issue but something that may take a little digging.
1
Save the .pdf file to the hard drive on your Mac.
2
Open Adobe Acrobat Reader from your applications folder in finder.
3
Click FILE at the top of the screen to open the file drop-down menu.
4
Click OPEN and find the location of the .pdf file you just downloaded.
5
Double-click the file and it will open in Adobe Acrobat. If this doesn't work, proceed to the next step.
6
Consider that there are other possibilities other than Mac/PC incompatibility. The .pdf file may have been created to be read only by versions higher than the version of Reader that the Mac user has. If that's not the problem, continue to the next step.
7
Note that there are two types of Adobe Reader for Macs. One is for PowerPC G4 and G5 processors. The other is for Intel processors. If you're not sure if you picked the right one for your Mac, click the apple in the upper-left corner of your screen and select ABOUT THIS MAC to determine which processor you have. Then go to the Adobe site linked in the resources section below to download the correct version for your Mac. If this doesn't work, proceed to the next step.
8
Alternatively try opening the .pdf file in Mac's application preview, easily found in the applications folder of finder. It has some nice features that Adobe Reader doesn't, such as being able to copy text to the clipboard as text instead of as an image.
References
Photo Credits
photo_camera

Justin Sullivan/Getty Images News/Getty Images