Why Does Oovoo Keep Signing Me Off?
by Maya Walker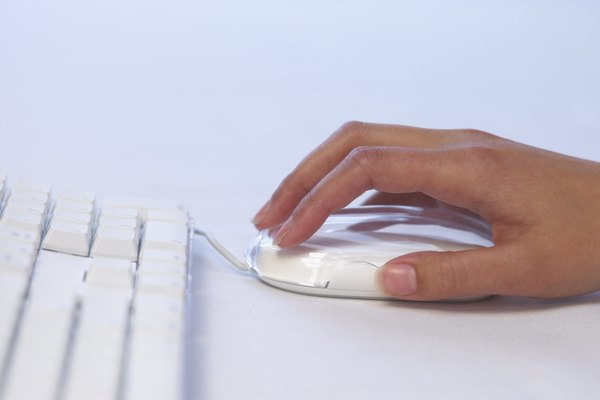 Ideally, after signing into your ooVoo account, you are able to communicate with your friend without interruption. If the application keeps signing you off, it could be due to various factors including a bad installation. Basic troubleshooting can potentially help you resolve the problem and give you the opportunity to chat with friends uninterrupted.
Other Programs
Ensure you are not running other programs that could affect the performance of the ooVoo application. Performing such tasks as downloading files and sending a large quantity of emails can cause the application to keep signing you off. If you have more than one computer connected to your home network, also check it for other running programs. Try to limit the number of activities and programs running while you are using ooVoo to chat.
Bandwidth
Check your available bandwidth if ooVoo continues to keep signing you off. Access an online bandwidth testing tool website such as Visualware.com, Bandwidth.com or Internetfrog.com. Run the test on the site to determine if you are meeting the minimum bandwidth requirements. The application requires a minimum of 180KB to perform. It's best to run the test while on an active call. OoVoo also has an indicator below the video window to let you know if the bandwidth needed is not being met. A yellow or red color in the indicator means that there is an issue with the bandwidth.
Uninstall/Reinstall
Uninstall the ooVoo application on your computer if the issue continues. By uninstalling it, there's a possibility that you could remove any issue that may have occurred during installation that is causing it to constantly sign you off. You can remove the program from your Start menu or the programs list within the control panel. After uninstalling ooVoo, restart your computer and reinstall the software. The latest version of the application is available on the website.
Support Request
If ooVoo continues to sign you off, submit a support request through the application's website for additional support from technical support. Provide a detailed description of the issue when completing the request. When the ticket is submitted, you will receive a confirmation email. The amount of time it takes for a ooVoo support specialist to respond varies. The specialist may respond with additional troubleshooting steps or request additional information to determine the root cause of the problem.
References
More Articles
Photo Credits
photo_camera

Burke/Triolo Productions/Brand X Pictures/Getty Images