Malware & Adware Removal Tools
by Grahame Turner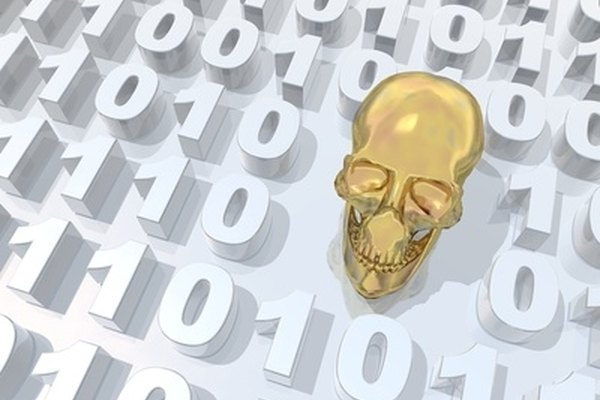 Malware and Adware are on the rise and are just as dangerous to a PC as any virus out there. Adware refers to programs designed to present you with ads and information and while this sounds relatively harmless, the lengths the company will go to may include snooping through your files for more information about who you are. Malware, on the other hand, sometimes does the same thing without the pretense of presenting ads and sometimes simply aims to harm your computer. Once discovered however, it is easy to get Malware and Adware removed from your computer.
Ad-Aware
One of the real go-to pieces of software is Lavasoft's Ad-Aware. While the price, free, is a huge reason that this is one of the most cited Adware removal tools, the fact that it does its job quickly and efficiently really doesn't hurt. For PC users on a budget, or anyone who's concerned about incoming adware or spyware, stop by the Lavasoft website and check out their comprehensive collection of Ad-aware programs. (see References)
Malicious Software Removal Tool
Microsoft is not only the maker of the popular Windows operating system, but also creates software to help you keep it running and keep it safe. To that end, they have put together an easy-to-find, free tool for removing Malware from your computer. Because it's from Microsoft, it will insert itself natively into your computer and update itself when you update the software on that computer. You will hardly notice it's there, because it comes from Windows.
McAfee Total Protection
If your computer is already running a program like McAfee, you may already be covered. McAfee Total Protection boasts one of the highest rates of malware removal and runs the virus and adware scanning all at the same time. This software also comes with a powerful firewall and spam filter. If you haven't already got a virus scanning program installed and running on your computer, then adware and malware may be the least of your concerns.
Malwarebytes' Anti-Malware
Another free Malware removal tool, Malwarebytes aims to stop malicious software before it has a chance to set up home on your computer. The program is designed to have an easy-to-use interface and do its job quickly and efficiently. Keeping up-to-date on the latest malware signatures is the only way to stay on top of the game and Malwarebytes tries to stay ahead of the curve.
Panda Antivirus
Panda made its name by not only taking the cute marsupial as its logo, but making a product that works, and works well. Like McAfee, the Panda Antivirus program is a total protection suite: protecting your computer not only from viruses, but from adware and malware, considered by some as branches of the same thing. Panda allows users to try the product, fully-featured, for an entire month before making a decision about buying it. If your computer is clogged with malware now, consider trying the demo to at least return the machine to a level where it works efficiently.
References
Photo Credits
photo_camera malware image by dead_account from Fotolia.com