How to Make a Slideshow in Photoshop Cs3
by Daniel H. Bailey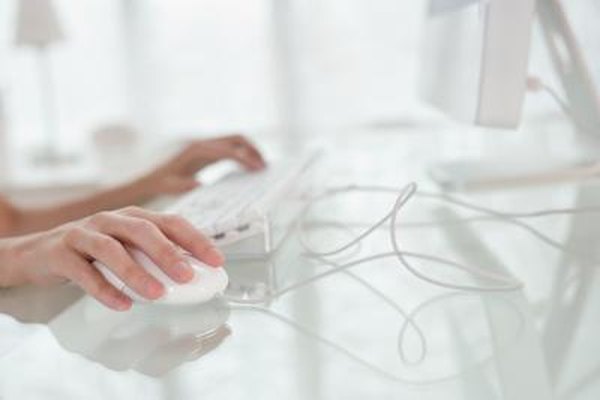 A computer slide show is a great way to share your images with family, friends and clients. There are numerous software titles available that can create electronic slide shows, including Adobe Photoshop. With Photoshop CS3, you can assemble a batch of images and create a presentation automatically, which gets saved as a PDF file. You can then open and show the PDF slide show, or you can email it, post it to the web or write it to a CD.
1
Select a group of images that you want to include in your presentation and open them up in Adobe Photoshop CS3. You can also choose a folder of images on your computer that you'd like to use for your slide show.
2
Under Photoshop's "File" menu, select "Automate" -> "PDF Presentation..." A dialog box will open up that contains a number of options.
3
Click "Add Open Files" if your images are opened up already in Photoshop, or hit "Browse..." to locate and select your desired folder of images.
4
Under "Output Options," select "Presentation." Then select your desired background color from the drop down menu and include the specific annotations, if any, that you want to appear under your images in the slide show. If you choose any of these, then select your desired font size.
5
Under "Presentation Options," choose your desired image advancement rate and looping option, and select a transition from the drop down menu.
6
Hit "Save" and then name and save your file to a desired location on your computer. A new dialog box will open up that contains specific Adobe PDF options.
7
Choose "Smallest File Size" in the "Adobe PDF Preset" menu. This optimizes the presentation for on-screen viewing, email and the Web. Make sure the "Optimize for Fast Web Preview" box is checked.
8
Hit "Save PDF." The PDF presentation is now ready for viewing.
9
Locate and open the document on your computer to view the slide show in Adobe Acrobat. Either run the show manually or else click the "Full Screen" option and watch the show complete with your dissolves.
Tip
check

Make sure your images are all sized large enough for full screen view. If they're too small, they'll be stretched to fit the screen and will appear pixelated in the slide show.
References
More Articles
Photo Credits
photo_camera

Jupiterimages/Photos.com/Getty Images