How to Make Decals With a PC
by Alex Ramirez

Ever wanted to make a decal for truck? How about for your storefront? Well it may be easier to do than you may think! Through this short step-by-step process, you can learn how to make a simple, attractive decal with Microsoft Office.
Design or find a decal you would like to use for your project. Be sure to check all copyright laws before reproducing another company's logo, though!
Next, open Microsoft Publisher, and you should see a task bar called "Publication Types" on the left side of your screen.
Now, depending on the size of your decal, you will have to determine what type of template you should use. Larger designs, such as decals for a store front, are better served by the Signs category, whereas the Flyers category is probably better suited for smaller designs.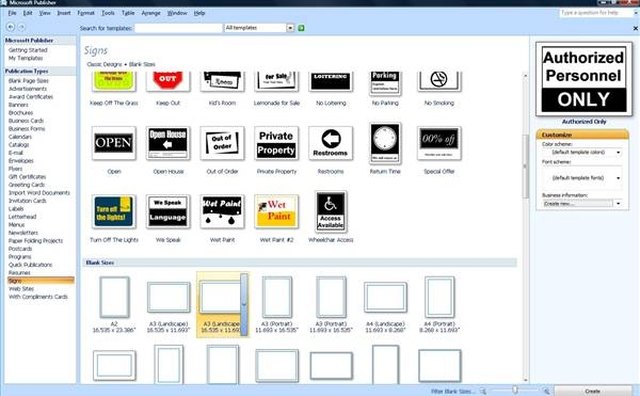 After determining your appropriate template, you will want to choose design for your project. If you are reproducing a logo or creating one from scratch, you'll probably want to go with one of the blank designs.
Now you're ready to start designing/reproducing your logo! If you are designing, Publisher has an abundance of font designs and color schemes for you to use. If you have finished your logo, you can go ahead and move onto Step 7. For those of you reproducing an already saved logo, we must get your desired logo into Publisher. To do this, go to "Insert" on the top task bar, scroll down to "Picture" and click "From File."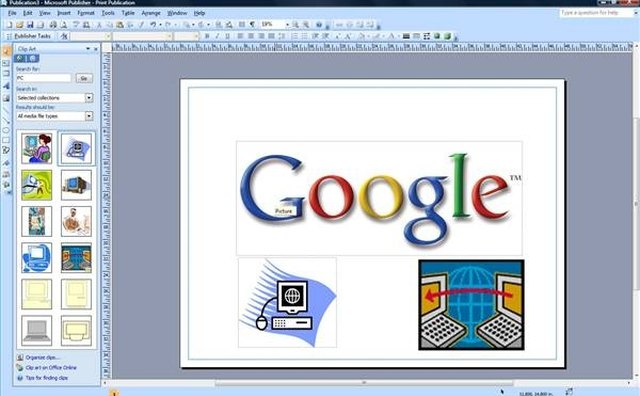 Expand your decal to the size you want and make any finishing touches to the logo you would like to make with Publisher's editing software.
Now you're finished! Depending on the desired quality of your decal, you may choose to print the decal out yourself or use a public place such as FedEx Kinko's. If you are looking to go the self-printing route, you can find some great deals at www.decalgear.com or www.decalpapers.com, but some of those means can get a bit pricey. In that case, I definitely recommend going to your local FedEx Kinko's where the price will be a lot easier on your wallet!
Tip
check

Don't underestimate what Clip-Art can do for a logo! Make sure to use your margins to get the piece looking straight, professional and attractable.
Warning
close

Make sure you read all copyright laws before reproducing any images!