How to Make Your Own Barcode & Print on Avery Labels
by Ernestine Hill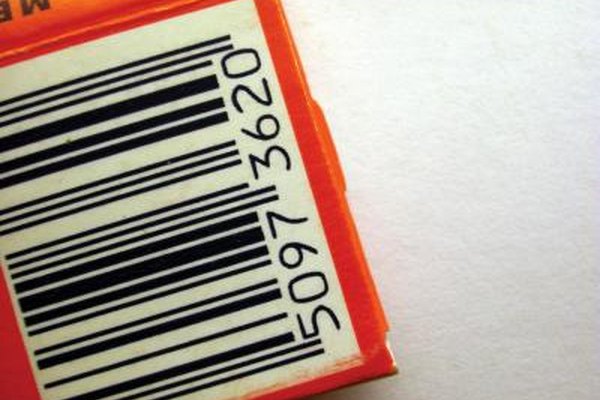 To create barcodes for addressing Avery labels for mass mailings, use the Microsoft Word "Mail Merge Wizard." Use the "Tools" and "Letters and Mailings" selection for one or a whole sheet of the same label. Or build U.S. postal barcodes individually then print them on Avery labels using one of the following methods.
Option 1
1
Choose "Tools, Letters and Mailings" then "Envelopes and Labels" on the standard toolbar. Select the "Labels" tab then "Options." In the "Label Options" window under "Label information," choose "Avery standard." Select an Avery label at least 1.33 inches high and 4 inches wide to accommodate the varying lengths of barcodes. Click "OK."
2
Click "New Document." Click inside the first label. Choose "Insert," on the Standard Toolbar then select "Field" then "BarCode." Check "Barcode is a US zip code." In the box, type the first full zip code on your address list. Click "OK."
3
After the barcode, press "Enter" then type the full mailing address including the zip code. Follow the same steps for each address label.
Option 2
1
Click "Insert" then click "Field." In the "Field" window under "Categories" select "Numbering." Click "BarCode" under "Description." Click "Field Codes." Select "BarCode" under "Field codes." After \"BARCODE\" type the following: \u \"LiteralAddress\" (including the quote marks). The Literal Address is the actual zip code in the delivery point address (\"00000-0000\" or \"00000\"). Click "OK." If the physical barcode appears, hold down the "Alt" key then press "F9" to show the field code. Copy the field code then paste it into the second label.
2
Click inside the next label, then press either "F4, Ctrl V," or use the paste icon. Continue to move through the labels, pasting the barcode until it appears in all of the labels.
3
Type the delivery point addresses, complete with zip codes. Click "Ctrl G." In the "Find and Replace" window, click "Find." In the "Find what" window, type the zip code you first entered to build the barcode field. Click "Find Next" then click "Replace." At "Replace with," type the zip code for the new address.
4
After all zip codes have been updated using "Find and replace," hold down the "Alt" key then press "F9." The correct bar codes for each address will show above the recipient names.
Warning
close

Wording and steps may vary depending on the edition of Microsoft Word used. Word 2003 Professional Edition was used in the preceding barcode set-ups.
References
Photo Credits
photo_camera

Jupiterimages/Photos.com/Getty Images