What Kind of High Speed Internet Does AT&T Offer?
by Stacy Morgan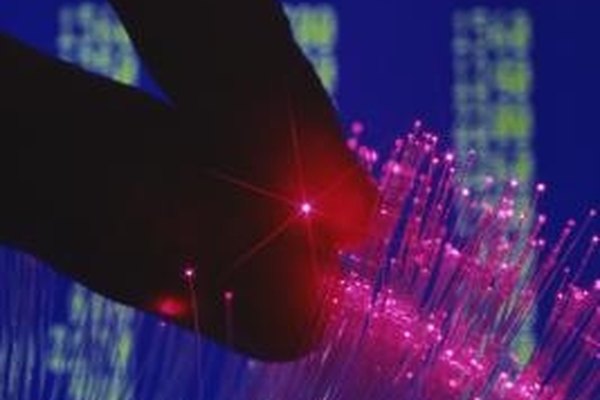 AT&T is a global provider of personal and business connectivity services, including wired and wireless phone service, television service and Internet headquartered in Dallas, Texas. High-speed Internet service form AT&T is available through a variety of technologies, including copper phone lines, fiber-optic cables, satellite and wireless hot-spots.
DSL
Digital Subscriber Line Internet is provided through copper phone lines. DSL high-speed Internet service from AT&T; can be purchased with or without a phone line. DSL packages without a phone line include Direct Basic, Direct Express, Direct Pro and Direct Elite. Download speeds are 768 kilobytes per second, 1.5 megabytes per second, 3Mbps and 6Mbps, respectively. DSL high-speed Internet is also available for purchase with a phone line. The DSL Basic, DSL Express, DSL Pro and DSL Elite packages offer the same download speeds as the packages without the phone line.
U-Verse
AT&T;'s U-Verse Internet service is touted as a more feature-rich alternative to traditional DSL Internet. The U-Verse network uses fiber-optic technology to deliver TV and Internet content to you and offers DVR support, including remote DVR programming from computers or cellphones. U-Verse brings Internet features directly to a TV, including photo sharing, media sharing and interactive games. U-Verse service is offered in five different packages based on speed. The Pro package offers upload speeds of 1Mbps and download speeds of 3Mbps. Uploading on the Elite package is also offered at 1Mbps, while download speed increases to 6Mbps. The Max and MaxPlus packages offer upload speeds of 1.5Mbps. Downloading with the Max package is offered at 12Mbps, while the MaxPlus download speed is 18Mbps. The highest level package available, MaxTurbo, allows uploading at 3Mbps and downloading at 24Mbps.
Wi-Fi
AT&T; provides options for accessing Wi-Fi Internet on-the-go via a network of hot-spots provided at retailers including Barnes & Noble and FedEx stores, as well as restaurants including Starbucks and McDonald's. Wi-Fi hot-spot access can be purchased by the single-session at designated hot-spot locations. Universal hot-spot access is included as an addition to existing Internet or wireless service. The Wi-Fi premier package from AT&T; includes universal access to AT&T; sponsored hot-spots, as well as access to a network of roaming hot-spots provided by AT&T; partners.
Broadband
High-speed broadband Internet service is brought to AT&T; customers using technology from provider WildBlue. AT&T; uses satellites owned by WildBlue to deliver broadband Internet access to you as a higher-speed alternative to dial-up connections. The slowest package available, Value Pak service, offers upload speeds of 128Kbps and download speeds of 512Kbps. A step up from Value Pak, downloading on the Select Pak plan is available at 1Mbps while uploading is available up to 200Kbps. Upload speeds of 256Kbps and download speeds of 1.5Mbps are available in the top-tier Pro Pak package.
References
Photo Credits
photo_camera

Jupiterimages/Photos.com/Getty Images