How to Identify Hersey Water Meters
by Janos Gal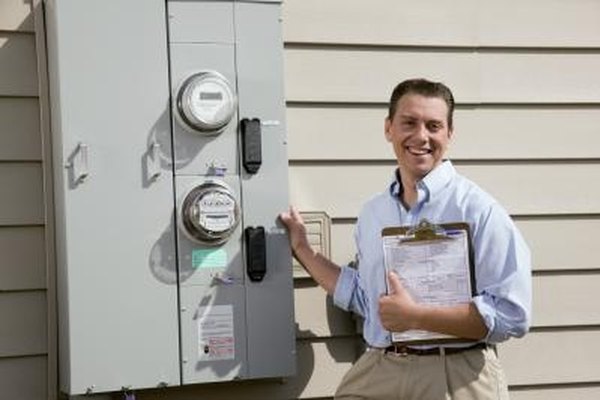 Hersey has been a manufacturer of water meters and other heavy industry equipment since 1859. A Hersey water meter checks and measures the flow of water through the main pipe into your house. You can use a Hersey water meter to tell how much water you have consumed. The meters come in many shapes and sizes. With a few steps, it is not difficult to identify them.
Inspect the water meter you have. Look for the "Hersey" or "Mueller" names printed on the meter. Mueller Water Products Inc. bought Hersey in 1999, so meters manufactured after that year may display the "Mueller" name instead of "Hersey."
Check above the counter for the Hersey trademark. The Hersey trademark is the printed word "Hersey," with the letter "H" is considerably larger than the other letters. Some meters may have "Hersey Meters" above the counter.
Turn the water meter over. The serial number or model number is printed at the bottom of the meter. Contact 800-323-8584 or 704-278-2221 and quote the reference number to identify your water meter.
Check the size of the water meter. Use a measuring tape to measure the diameter of meter's inflow pipe. Hersey meter sizes range from five-eighths inch to 2 inches.
References
Photo Credits
photo_camera

Jupiterimages/liquidlibrary/Getty Images