Homemade Digital Antenna
by Lara Winston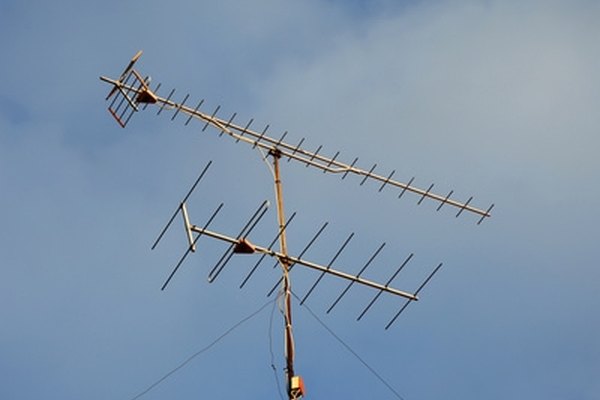 The 21st century has seen most television stations switch from analog to digital format. Most digital television stations come with a subscription charge, but you can create your own digital TV antenna with a few materials and the correct guidelines.
Materials
You will need the following materials: a wire coat hanger, wire cutters, pliers, goggles, sandpaper, measuring tape, pencil, 75 Ohm balun, washers, 1 foot by 3 foot plywood, saw, wire fence and some electrical tape.
Method
Use the wire cutters to remove the hooks from the coat hangers; then straighten the coat hanger out and sand it down. Cut the plywood, making it 4 inches wide and 3 feet long. Sand the wood and attach the wire fence to the board using screws and washers. Mark four points, 4 inches apart on the right and left side of the wood. Cut eight coat hangers to 14 inches long; bend them in half and create a bow shape. Attach them to each of the eight marks with the screws and washers. Get another piece of wire and loop from the top wire to the bottom. Use electrical tape to secure it. Attach the 75 Ohm balun to the seventh wire on the right.
Caution
Keep pets, water and children away from the materials. Check that it works by attaching the coaxial cable to the wire and switching your television on.
References
Photo Credits
photo_camera tv antennas image by JoLin from Fotolia.com