Graphic Art Programs for My Computer
by Luca Cusolito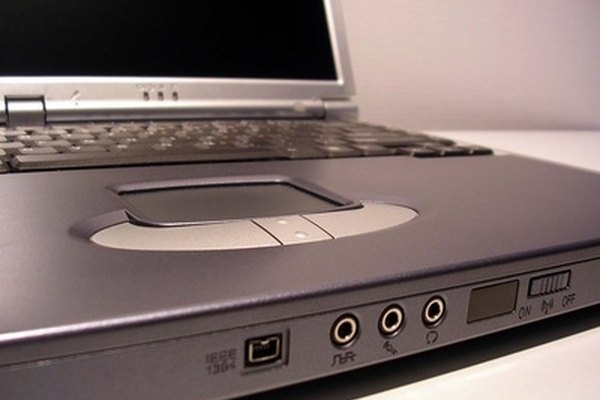 Graphic art programs for computers are essential in preparing digital visual designs, layouts and animated graphics. Graphic designers most commonly use graphic art programs when developing custom graphic work for their clients, but many amateur graphic artists will utilize these computer programs to create visual elements for use in desktop publishing applications. Most professional and semi-professional graphic art programs are initially available on a free trial basis, but must be purchased within a specified amount of time to continue using the computer program and its features. Many computers come equipped with very basic graphic art programs, such as Microsoft Paint or Mac Paintbrush, but those serious about graphic art will look to upgrade to another program.
Adobe Illustrator
Adobe Illustrator is a renowned graphic art program used by design professionals around the world. It allows users to create vector artwork for a host of projects using drawing tools, natural brushes, gradients and transparency, textures, drop shadows, advanced typography and much more. Adobe Illustrator integrates with other Adobe products to increase productivity on other fronts, such as web design, Flash programming and video projects.
CorelDRAW Graphics Suite
CorelDRAW Graphics Suite provides a solid foundation of production tools for graphic applications, ranging from vector design to photo retouching. Brochures, newsletters and business cards can be designed with the touch of a button, thanks to an included database filled with templates organized by industry. Built-in video project tutorials led by professional graphic artists walk users through specific design projects, such as how to airbrush logos.
Microsoft Expression Design
Microsoft Expression Design boasts that it was built for designers by designers and includes innovative vector drawing tools geared primarily toward developers of web and desktop application interfaces. This graphic program supports creation of basic visual art in standard file formats such as JPEG, PNG and GIF. The ability to export work using the declarative markup language XAML makes this a popular choice for professional illustration purposes.
EazyDraw 3
EazyDraw 3 offers an easy solution to create graphics, illustrations, logos and more with drag-and-draw tools geared toward non-professional designers. Creations can easily be saved in a variety of standard formats, or copied and pasted into word processing programs for seamless integration into basic desktop publishing tasks, such as slide presentations, brochures, and more. This is a good option for one who needs a basic graphic design program for his computer without the complication of advanced tools. Large, easily identifiable icons and a thorough tutorial menu assist in the graphic production process.
References
More Articles
Photo Credits
photo_camera computer image by martini from Fotolia.com