What Is a Good Program to Make a Flyer With?
by Renata Barber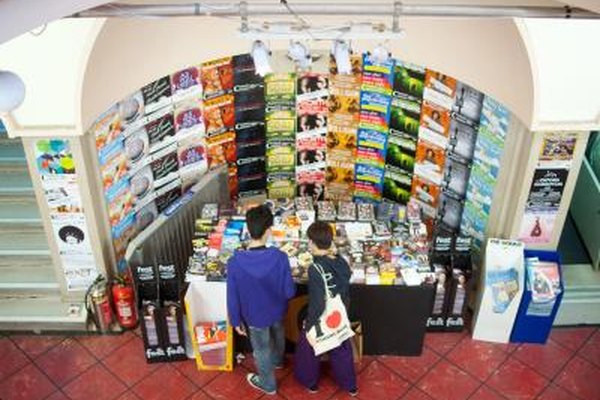 Although, there are plenty of desktop publishing programs available on the market today, many of them are quite expensive, including the popular Microsoft Publisher, which continues to have more than a few glitches in it. But, if you're short on cash and simply want an efficient desktop program that can create top-notch flyers, without headaches or hassle, here are a couple of inexpensive desktop programs you can use.
Easy Flyer Creator 2.0
It doesn't get any easier than with this simplified desktop publishing software application. With the Easy Flyer Creator 2.0 software, you can create flyers, brochures, certificates, tickets, even photo frames, using the program's built-in templates. And the best part is, you don't need to an expert to use the program or create professional-like material for your advertising needs. Simply follow the step-by-step instructions, provide the details and photos, and the software program will build the flyer for you. There is a wide range of templates to choose from. The program also includes an advance image editor that provides you with more control over photos, an image masker that allows you to place masks on images and a color picker that allows you to apply color to text, shadow or outline. This desktop program also has a multi-language feature for English, French, German and Spanish. Easy Flyer Creator 2.0 offers consumers a 30-day trial period, so you can try out the program, for free.
PagePlus X-4
One of the highest-rated desktop publishing software programs available for the novice or expert is the PagePlus X-4 program, which can help you create high-quality documents, and is simple enough for anyone to use. This software program allows you to create flyers, pamphlets, brochures, catalogs and books. Once you become familiar with the program, you'll be able to access the easy-to-use features, such as the toolbar options that adjust to text and quantity of documents, so that you can save or print them later. In addition, besides the usual resizing and color/contrast graphic features, PagePlus X-4 has options to add 3-D, transparency and filter effects for fine-tuning graphic or photo images. The text feature allows you to shape your text around almost any object, using freehand, straight-line or curved tools. You can also save your documents in PDF file format, which makes it easier for professional printing companies to access. PagePlus X-4 is a reasonably priced desktop publishing program that can accommodate all your publishing needs.
Photo Credits
photo_camera

Scott Campbell/Getty Images Entertainment/Getty Images