What Is the GIMP Photo Editor?
by Canaan Downs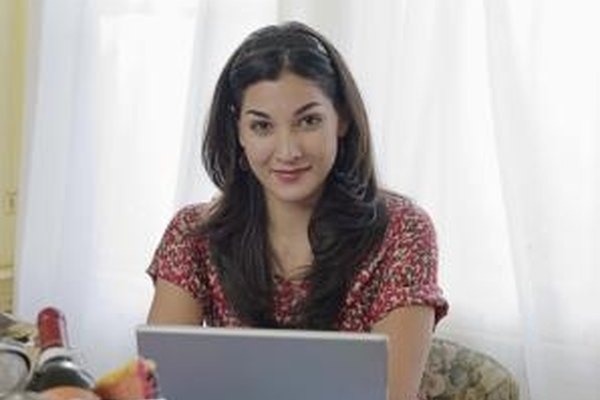 The GNU Image Manipulation Program, or GIMP, is freeware (it is distributed free of charge and its source code is freely available to the public). The popular software can be used as a simple paint program, a high-quality photo retouching program, an image file converter or a mass-production image renderer. Although designed with GNU/Linux/Unix-based operating systems in mind, it also works on Mac OS X and Microsoft Windows. Unlike Adobe Photoshop, GIMP's various palates and toolbars are opened in separate window. This fits in with its goal of adaptability and multi-system portability. Its design allows it to be enhanced with plug-ins and extensions for a wide variety of applications, while its integrated, advanced scripting interface permits experienced users to input code to perform even the most complex image manipulation procedures. Tile-based memory management also permits an almost unlimited number of images being open simultaneously.
Paint
GIMP offers a complete suite of paint tools, including a pencil, brush, airbrush and line tool. The blend tool is exceptional, as is the gradient editor. Custom patterns and brushes can be created, and all paint tools support sub-pixel sampling, permitting professional quality anti-aliasing. Selection tools include free (lasso) and fuzzy select options, as well as an option to select by color.
Image Manipulation
Like Adobe Photoshop and Illustrator, GIMP allows the creation of channels and layers, including editable text layers. It also allows a limitless series of Undo/Redo commands, letting beginners circumvent the need to use layers. GIMP has full alpha channel support. Standard transformation tools are included in the base package, including crop, rotate, scale, shear and flip options. There also is a tool enabling foreground extraction. The advanced path tool is capable of doing bezier and polygonal selections, as well.
Add-ons
GIMP offers sophisticated integrated scripting capabilities, allowing advanced users to write their own tools through Perl, Python or Scheme. It includes a procedural database for calling internal GIMP functions from other programs. The addition of new plug-ins allows GIMP to easily handle novel file formats or effects filters as they are developed, making it one of the most extensible image-editing applications available.
Animation
GIMP also can be used for animation applications, providing multi-engine network graphics support. It allows users to load and save animations in a "frame as layer" format. GIMP offers an optional animation package known as GAP, which can be downloaded free of charge, too. GAP features Bluebox, Onion Skin and Frame Navigator in addition to excellent static image modification tools.
References
Photo Credits
photo_camera

Jupiterimages/Brand X Pictures/Getty Images