How to Fix Windows Installer for Free
by Thomas Beckwith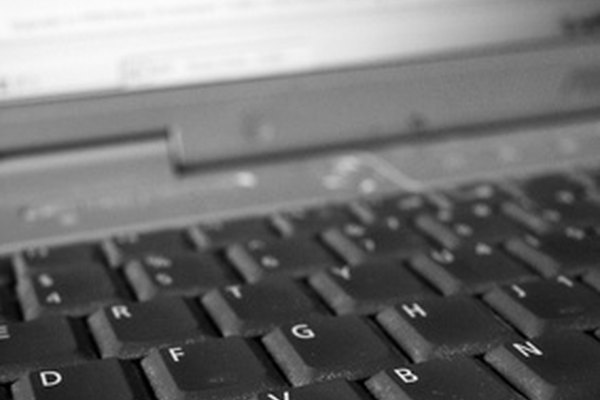 The Windows Installer utility allows Windows users to quickly set up new programs on their computers. When the utility fails, it may be difficult or even impossible to load new programs safely. The utility may fail because of a dysfunctional engine, corrupt installation files or out-of-date software. According to Microsoft Support, fixing the utility requires enabling the engine, checking the health of the engine, downloading any updates and disabling all other programs.
Log on to an administrator's account. To check whether your account has administrator privileges, click on the Start menu, then type Computer Management in the Search prompt. Click Computer Management, click on Local Users and Groups, and double-click the Administrators option. If your account is not listed, log off and log on again using a listed account.
Determine whether the utility engine is functioning. Click on the Start menu, then type "cmd" in the search prompt. Hit Enter. You should now see a command prompt window. Type "MSIExec" and then hit Enter. If the utility engine is functioning, you shouldn't see any error messages. If you do, skip directly to Step 8.
Make sure the utility is enabled. Click on the Start menu, then type "services.msc" into the search prompt. Hit Enter. Now right-click the Windows Installer Service and choose Properties. If the box labeled Startup Type is set to Disabled, set it to Manual and save your changes.
Upgrade the utility. To check your version, click on the Start menu and enter "MSIExec" in the command prompt . A separate dialog box containing information about the utility should open. If the version listed is not version 4.5, visit Microsoft's website and download the upgrade. You can find it here.
Disable all other programs. The Installer utility can malfunction if you try to install or uninstall a program while other applications are using up your memory. Shut down your browser, music player and other applications, then try the installation again.
Clean the CD or DVD of your program. If the Installer appears to be functioning properly, the problem may be a damaged or dusty installation disc. Clean the underside of the disc with a paper towel and try to install it again.
Empty your Temporary File folders. According to DriversUpdate.org, this requires opening the Start Menu, then clicking on the Run icon and entering "%temp%" into the prompt. Now clear out the folders labeled "%systemdrive%\temp," "%systemdrive%\%windir%\temp" and "%systemdrive%\Documents and Settings\%username%\Local Settings\Temp."
Finally, copy the error message into a search prompt. If all of the above fails, you may be able to find a solution by searching the Web for users with the same issue.
References
Photo Credits
photo_camera computer image by Hao Wang from Fotolia.com