How to Fix MIME Errors
by James Highland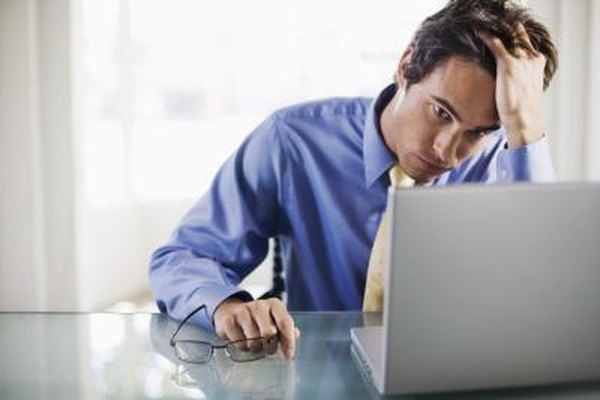 Few annoyances are as common and timely as the frequent "MIME type" errors reported by Windows pop-up error boxes. They may strike just as you have downloaded or received a file of great interest that will not open until the issue is remedied. MIME errors are created by a mismatch between a file's format and the way that format is recognized and processed by an operating system. Usually a corrupted component in the Windows system prevents the computer from handling the file as intended. MIME errors are easily fixed.
1
Download a program to stabilize the Windows registry. This part of the operating system governs the file associations and processes for every file format the computer encounters. When the registry becomes corrupt, MIME errors and other similar problems are more likely to present. A thorough cleaning of the registry resolves these issues in most cases. Many programs are available to address this task, including RegCure, a free download. The program should resolve MIME type errors while also making the PC more efficient and thus faster to operate.
2
Install the Windows registry optimization software. These programs are usually lightweight and install quickly and painlessly. Double-click the downloaded file and follow the onscreen instructions until the program is completely installed.
3
Run the Windows registry optimization software. Most programs offer considerable customization and features. MIME errors are just one deficiency a good registry program will fix. Choose from the available options or, for first-time users, accept the default configuration. Cleaning the registry and optimizing the PC are handled quickly by the program. All should be finished within two minutes.
4
Close the software and reboot the computer.
5
Attempt to open the downloaded file that first caused the MIME errors. In most cases, these errors should no longer appear. However, because MIME errors are sometimes caused directly by a corrupted file, it is possible the solution cannot be fixed on your end. In such a case, request a new copy of the file.
Warning
close

Downloaded files can cause much more significant problems than a MIME error. Always be careful about the source of a file, and do not open attachments from senders you don't know or trust.
References
Photo Credits
photo_camera

Brand X Pictures/Brand X Pictures/Getty Images