What to Do When Your Dell Computer Will Not Power Up
by Ben LeDoux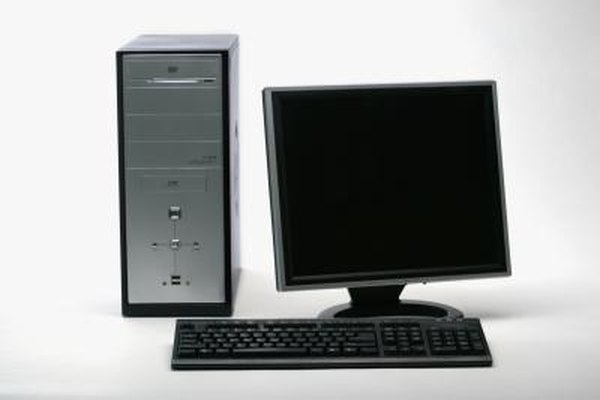 If a computer will not start, there are a few common troubleshooting steps that may help. Dell computers are professionally built and do not come with many of the problems store-built computers sometimes have. Steps used by professionals from Dell to get computers running could save you time and money.
Depleting Static
Static from the interconnecting of parts inside the computer can sometimes have an adverse effect on the computer's power supply. This unavoidable static sits in the pieces that start up the computer, including the power switch, motherboard and PCI slots, blocking electricity to the switches. While this will not break the computer, it will cause unnecessary wear and an eventual power failure even bigger than the current one. Start by removing the power cord from the computer. Holding down the power switch without any electrical impulse flowing to the computer will drain the extra static out and clear the power lines. After ten seconds, release the power button, reattach the power cord, plug in the computer and try to start it.
Testing the Power Supply and Hardware
If the prior steps did not help, the computer will have to be tested to make sure the wiring works properly and the power supply has not gone bad. Most electronics stores do these tests for a low price. They simply hook up a power supply to several wires inside the computer with it plugged in to see whether it is getting the proper electricity. Power supplies can often go out in a computer, causing it to stop working. If this is the problem, a new power supply must be installed. A bad power supply is usually caused by a computer being left running a long time or dust getting caught in the fans. It is recommended that users turn off the computer or put it on standby after using it to save many parts that can become worn after extended use and to prevent such problems from occurring.
References
Photo Credits
photo_camera

Jupiterimages/Photos.com/Getty Images