Dish Network DVR Troubleshooting
by Keith Testa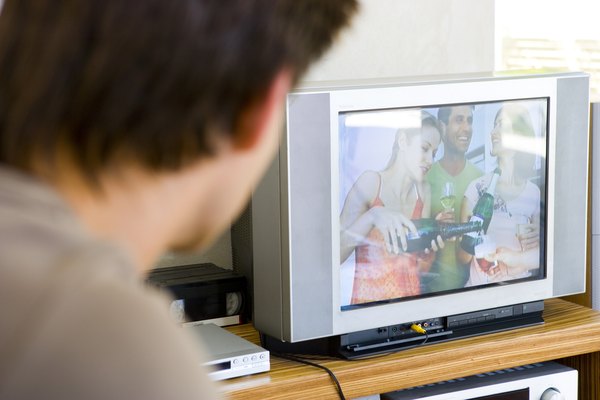 The DISH Network DVR, or digital video recorder, is a significant advancement in television technology, allowing people to record their favorite shows and watch them at their leisure. Many people have grown attached to their DVR, and for good reason: It allows you to watch you favorite television on your own schedule. The occasional technical problem can occur with a DVR, but a few common solutions will remedy most issues.
Error Messages
Several error messages that appear on your DISH Network DVR are common and often easy to remedy. If you receive error message 002 or 015, for example, regarding the loss of a satellite signal, the most common cause is poor weather or a misaligned dish. Make sure the dish is clear of any debris and the cable is safe from damaging outdoor elements. Also, make sure all cable connections are fastened securely. If poor weather has knocked the signal out, and the screen says "signal acquisition in progress," the signal should return as long as none of the aforementioned causes linger. There is usually a progress meter displaying the progress in reacquiring a signal. If you receive error message 004, regarding a switch problem, simply change the channel up or down. If on a local channel, change to a non-local. At that point return to the original channel. Another common error is 005 or 013, regarding a problem with the smart card. According to DISH Network, the cause of this problem could be any number of things, including "Unauthorized card in the receiver, favorite list with the channels was not viewed, channels are locked and removed from EPG, missing codes on the account, service interruption on the account, old software in the receiver, incorrect receiver and card numbers on the account, poor signal." Simply "allow 20 minutes for programming to authorize."
Solving Symptoms
If the signal is fading or intermittent, refer to the aforementioned suggestions about clearing the dish and making sure all cables are connected properly. If the video signal is black, blue or broadcasting snow, the problem may not be with the DVR itself. DISH Network encourages you to make sure all connected electronics are powered on and tuned to the correct input option. Also, check all cables to make sure they are not damaged or broken. If you are receiving a message that info is not available, make sure to power off the DVR at night. That is the only way for the machine to update itself properly (not for DishPlayer 7100/7200 models, according to DISH Network).
Help Is on the Way
If all else fails, you can simply visit the Tech Portal at dishnetwork.com, where troubleshooting is available for any number of common issues. There is even a link to chat live over the computer with a DISH Network representative to help you through your problems. Most of the issues you will encounter with your DVR are common issues that many people have dealt with. In fact, there are several common problems to which solutions are easily found, with help from DISH Network's troubleshooting guide.
More Articles
Photo Credits
photo_camera

Jupiterimages/Pixland/Getty Images