Different Comcast DVR Models
by Alyson Akers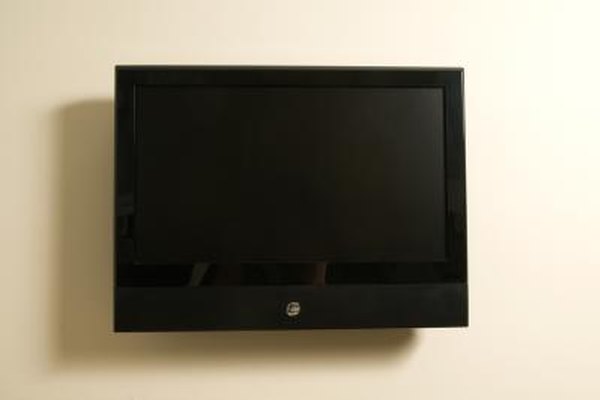 Digital video recorders (DVRs) provide a welcome service for television viewers, who can set a DVR to record an entire series and manage stored recordings whenever they prefer. If you subscribe to Comcast cable, you can obtain a DVR as part of your service. The amount of storage space and additional features of your DVR will vary according to the model and the functions Comcast offers in your area.
Motorola DCH3416
Motorola's dual-tuner DCH3416 includes all-digital standard and high-definition television features. The DVR supports a multistream CableCard. Motorola's DCT-legacy APIs coordinate with the system. The machine features accelerated graphics, video scaling and on-screen diagnostics. The model contains 120MG DRAM and is equipped with a 160GB hard drive.
Motorola DCH6416
The DCG6416 dual-tuner analog and digital model includes standard and high-definition features. The system features dual-channel three-dimensional comb filters. The machine runs on Motorola's DCT-legacy APIs. The DVR allows you to record two programs at a time and watch and record a show at the same time. The machine is equipped to provide picture-in-picture functionality. The storage capacity includes 128MG DRAM and a 160GB hard drive.
Motorola DCT3400 Series
The DCT3400 series dual-tuner, all-digital machine has extra features with increased programming options and an interactive program guide. The system can handle Comcast's Video on Demand (VOD) and commercial-free music streaming. The model includes watch-and-record capability and features a high-performance processor equipped for standard, enhanced and high-definition programming. Its built-in cable modem enhances high-speed connections. The DCT3412 has 128 MG DRAM expandable to 256 MG and a 120GB hard drive; the DCT3416 has a 160GB hard drive.
Motorola DCT6208 and DCT6412
The DCT6208 is a single-tuner digital DVR that lets you watch, pause and rewind high-definition live programming. You can record a live program while you watch a previously recorded program. The system also supports instant replay and full front-panel access to ports. The system features an 80GB hard drive. The DCT6412 dual-tuner digital DVR provides the same features as the DCT6208 with the addition of the ability to record two shows at the same time or to watch a live show while you record another. The DCT6412 hard drive has a 120GB capacity.
Pace TDC757D
Pace's advanced interactive digital cable receiver TDC757D allows you to pause live TV, record and rewind live TV, watch a program in slow motion, watch instant replays and back up the recordings to a VCR. You can record two shows at the same time while you watch a previously recorded show. The system is incompatible with high-definition programming. This model is unavailable in many areas.
Motorola DCX3400
Motorola's dual-tuner all-digital DCX3400 packs the latest high-definition technology into a 160 or 250GB hard drive that allows you to store 60 to 80 hours of HD programming and access VOD programming. The machine with embedded cable modem includes improved processor speed. An added eSATA port also lets you connect an external hard drive, upping the storage to 200 to 240 hours. The system has the ability to serve as a home network interface that will let other Motorola DCX boxes communicate with each other. This Multimedia over Coax Alliance (MoCA) feature means that a show you recorded on one device can be viewed on another linked DCX3400 device in the home's local area network. The MoCA feature may not be available for activation in all areas.
Photo Credits
photo_camera

Jupiterimages/Photos.com/Getty Images