What Are the Differences Between Microsoft Word 2010 and 2013?
by Kevin Lee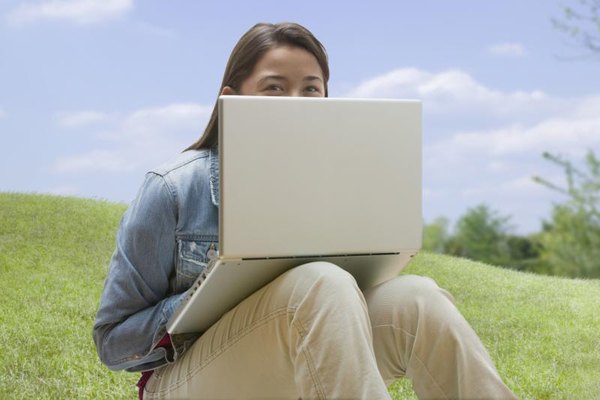 You won't see document windows on Word 2013's taskbar as you did in Word 2010; Microsoft removed that feature from Word 2013. On the other hand, Word 2010 doesn't have Word 2013's ability to restore your previous reading point when you reopen a document. One of the biggest differences between Word 2013 and Word 2010 is the newer version's ability to respond to touch. That feature along with tighter cloud integration and other enhancements could convince you to upgrade to Word 2013.
Obvious Important Changes
If you like minimalism, you may love switching from Word 2010 to Word 2013. Sporting a flatter-looking user interface, Word 2013 doesn't have the colors,shades and shadows found in Word 2010. Word 2013 also saves documents in your online OneDrive account by default. Access OneDrive documents from any Internet connection and share them with others when you need to collaborate. If you'd rather save files on your hard drive, you can change the default save location or select your hard drive manually whenever you save a document.
Enhanced Design and Layout Capabilities
Word 2010 and 2013 aren't desktop publishers, but Word 2013's live preview can help you align shapes, charts, images and diagrams precisely. As you move objects around a document, horizontal and vertical alignment lines appear helping to position those objects more precisely on a page. Sometimes it helps to zoom in on information to examine it in detail. Make an image, table or chart larger in Word 2013 by double-clicking or double-tapping it. Use the same procedure to restore the object to normal size.
Novel New Ways to Read
Turn Word 2013 into an e-reader by switching to Read mode, in which text appears in columns and editing tools disappear. This mode helps you focus on your content in a distraction-free environment. Test Word 2013's new touch capabilities by swiping horizontally to scroll through a document as if you are reading and turning pages with your hands.
Advanced Customization at Your Fingertips
PCMag noted that Word 2013 has "every imaginable formatting and convenience feature for creating large or small documents." One way to create more professional looking documents is to format a shape, image, table or other object. In Word 2013, you can do that more efficiently by right-clicking an object, selecting "Format" to view a formatting task pane. From there you can adjust properties in real-time and watch as the program applies them to your object.
Additional Noteworthy Enhancements
When you search for spelling errors in Word 2010, the spell-check dialog can obscure parts of the document. Word 2013 eliminates this problem by placing that window on the side of the screen. The next time you need to convert a PDF into a Word document, open it in Word 2013 and save it as a DOCX file. You can also make changes to PDFs you bring into the application. Bring sound, motion and imagery into a Word 2013 document by inserting an online video without downloading any files.
Photo Credits
photo_camera

Jose Luis Pelaez Inc/Blend Images/Getty Images