How to Delete Thumbnails
by Damarious Page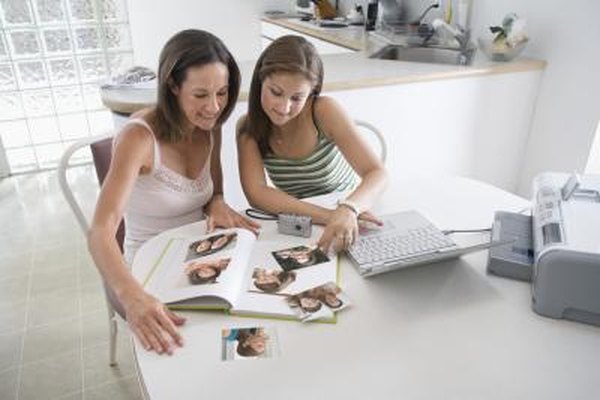 Thumbnails are part of an image-creation process on PCs that you might take for granted. The Windows operating system builds thumbnail images as you access pictures, documents and videos. For this reason, you can pictorially identify a file or folder on the PC, rather than having to read title names or conduct system-wide searches. However, you might not like the fact that thumbnails consume hard drive space or that these images broadcast the contents of a file or folder. If you are bothered by thumbnails, you can use another Windows utility to remove them from your system.
Click "Start." Type "Cleanup" in the search box at the bottom of the "Start" menu. Press "Enter" to open the Disk Cleanup utility.
Open the drop-down menu under "Drives" in the "Disk Cleanup: Drive Selection" dialog box. Choose the "C" drive if it is not already selected. Click "OK." Another dialog box will appear in the center of the screen, indicating the utility is scanning the hard drive. Wait and monitor the green progress bar as it moves from left to right.
Pull down the scroll bar in the "Files To Delete" section, when the "Disk Cleanup for ... (C:)" dialog appears onscreen. Checkmark the box entitled "Thumbnails." Remove check marks from all other boxes.
Click "OK" at the bottom of the dialog box, which opens a smaller dialog box. Click "Delete Files" in the "Disk Cleanup" box. The thumbnail-deletion process will run very quickly, because the total size of this data is relatively small and Disk Cleanup can erase it in less than 1 second in most cases. All dialog boxes will disappear when the process is complete.
Tip
check

Repeat these steps to clean other areas of your operating system.
Warning
close

The operating system automatically regenerates thumbnails, even after they are deleted.
More Articles
Photo Credits
photo_camera

Thinkstock Images/Comstock/Getty Images