How to Create a PDF for iPad
by Anne Hirsh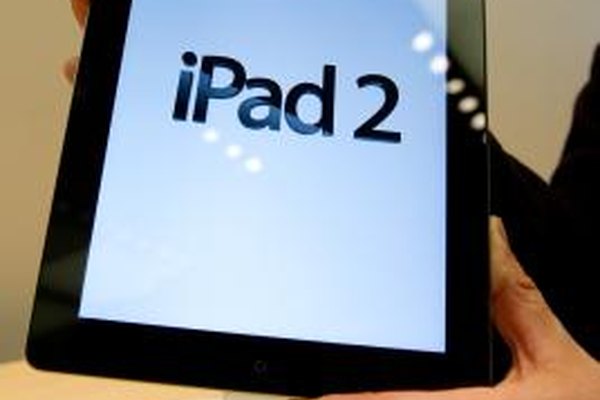 Apple's iPad lets you view your PDFs and many other document formats without carrying around a heavy or cumbersome laptop. After Apple's widely publicized refusal to allow Adobe Flash programming on the iPad, users may be concerned about other Adobe-related products such as PDFs. Fortunately for content creators, there is no cause for this concern. The iPad's native software can view any standard PDF, plus there are plenty of apps users can download to gain more PDF-related features like annotation or file management. This means that all you have to do to create your PDF for an iPad is create a standard PDF.
1
Write or create the document you want to make iPad-compatible in your favorite PDF creation software. Apple's Pages and Microsoft's newest versions of Word allow export to PDF, so you can use either of these, Adobe's Creative Suite software or any other program that exports to PDF.
2
Look over your document after it is finished. The iPad allows users to zoom in and focus on various areas of text, but if your document is best viewed as a whole page at a time, zoom your program out until the page mimics the iPad's 9.7-in. diagonal screen size to see if your fonts are readable and images are clear.
3
Adjust your document as necessary to make the text and images appear best at iPad full screen size, if desired.
4
Export your document to PDF. This option is generally under the "File" or "Save as" menu in the document creation program.
5
Choose screen resolution settings rather than print resolution, if your program gives you these options. Screen resolution may be 150ppi or dpi or a similar size. This lets you save a smaller file that is still clear for digital viewing, but may not print well, which is often not a concern for iPad users. The iPad's native resolution is 132ppi, so exporting a higher-resolution file will not benefit iPad users and will take up unnecessary storage space.
6
Follow the on-screen instructions to complete the export process.
7
Open the finished PDF on your computer to see if the document saved correctly. If not, make any adjustments in the original file and re-export. When you are happy with the final document, it is ready for viewing on any iPad.
Tip
check

If you are sending PDFs to new iPad users, consider letting them know that they can simply tap a PDF attachment to download and read it on the iPad without any additional software. Apple also lets readers use the free iBooks app for PDF reading and storage.
References
Photo Credits
photo_camera

Ian Gavan/Getty Images Entertainment/Getty Images