How to Create a Master Document in Word
by Foye Robinson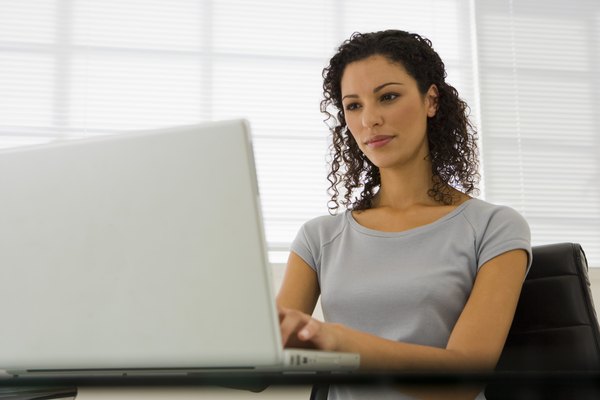 According to Microsoft Support, a master document is a container for pointers to individual documents called sub-documents. You should create the folder for the master document and sub-documents before creating a master document. Master documents help you manage and organize multiple documents, create indexes and tables of contents more easily, and print documents at the same time. You can build your master (long) document by using Word's outline view, expanding and collapsing the headings, and adding/deleting additional sub-documents.
1
Go to Microsoft Word and create a folder for your master and sub-documents. To create a folder in Word, select "File" and "Open."
2
Click on the "Create New Folder" button in the "Open" dialog box. Add a folder name in the pop-up box and click "OK." You will be redirected to the newly created folder.
3
Choose the "Up One Level" button in the "Open" dialog box and navigate to find the sub-documents you want to use in your master document. Select and drag the files into your new folder. Then press "Cancel."
4
Open a blank page in Word and click on "View" and "Outline" in the toolbar.
5
Type in the main heading you want to use for your master document. The "Outlining" toolbar will say "Level 1." Press the "Enter" key, then "Tab."
6
Type in the title headings for each sub-document, pressing the "Enter" key after each. The "Outlining" toolbar will say "Level 2" for the sub-documents.
7
Insert the file that goes beneath the first sub-document by placing your cursor at the end of the sub-document's title. Click on the "Outlining toolbar" and select the "Insert Subdocument" button. The "Insert Subdocument" dialog box will open. Double-click on the sub-document you want to insert. It will be placed into the master document.
8
Repeat the previous step to insert additional sub-documents into your file.
9
Save the master document by selecting "File" and "Save As." Place the document in the new folder you created, name the file and click on "Save."
Warning
close

Any changes you make to your documents should be made within the master file. According to Microsoft Support, you should delete sub-documents inside the master before deleting them outside the file.
Photo Credits
photo_camera

Pixland/Pixland/Getty Images