How to Create a Fill-In-the-Blank Contract
by Colby Stream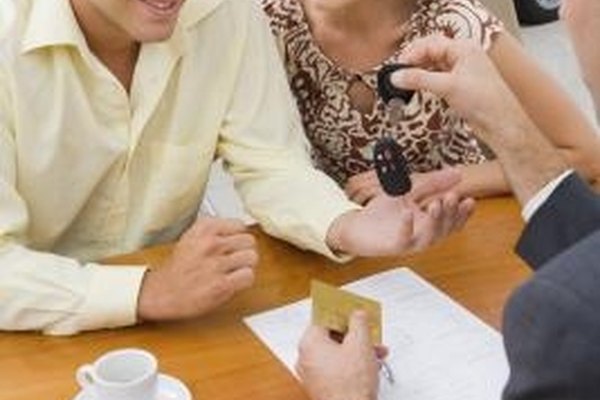 Not all contracts need to be drawn up by a lawyer. For example, you can write up a simple bill of sale contract yourself in Microsoft Word 2007. In cases where the contract is simple enough for you to write, you may not know all of the information necessary, such as the person's name you are creating the contract with. Solve this problem by leaving a fill-in-the-blank area that allows you to type, or write, in the information later.
Open a new Microsoft Word document by clicking the icon on the desktop, or finding it under the Start menu. Type up your contract. Either leave a blank space at the spot you want to be fill-in-the-blank by tabbing over, or write in text to hold the place, and highlight it so you can come back to it later.
Move your pointer to the first spot that you want to make fill-in-the-blank. Erase the tabbed space, or highlighted words. Click the "Insert" tab, then click "Table" from under the "Tables" group. Choose "Insert Table," and select the 1x1 cell block option.
Click the "Design" tab from under the "Table Tools" section. Choose "Borders" from the "Table Styles" group. Click "Borders and Shading," and then the "Borders" tab. Remove the left, top and right border to the cell by clicking each place in the diagram. Press "OK." Repeat Steps 2 and 3 for each spot you wish to make fill-in-the-blank. Save, or print, your document.
Tip
check

When filling in the blanks later, make sure to push the "Insert" button, and turn on underlining, if typing in the fill-in-the-blank spots, instead of writing.
Warning
close

While simple contracts will hold up in a court of law, you may want to run it by a lawyer before signing it. The contract could be invalid if it doesn't comply with certain sections of the law.
Photo Credits
photo_camera

Polka Dot Images/Polka Dot/Getty Images