How to Create a Daily Schedule in Microsoft
by Contributor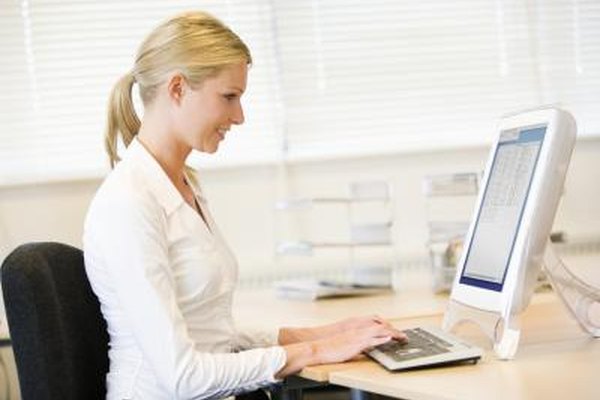 Making a daily schedule--a compilation of list of small tasks and their expected durations for completion--can help you live an organized and balanced life. Microsoft Office has various programs, including Microsoft Excel or Word, that make it easy to create daily schedules. (Making a schedule in Excel is simpler.) You can either download a free online template for a daily schedule or you can build a basic template.
1
Pick a start time and an end time for the daily schedule. Choose the time format that you'll be using. Microsoft Excel supports both 12-hour and 24-hour clock formats.
2
Select the time increment, say one hour. Decide this on the basis of the number and size of tasks you wish to complete in a day.
3
Select a cell and type the start time. Select the cell below this and now type the time with an increment. If start time is 9:00 a.m., for example, type "9:00" in the first cell. Type "10.00" in the next cell, if the increment is one hour.
4
Right-click on these first two filled cells after highlighting them. Select "Format Cells" from the pop-up menu. Choose the "Number" tab and click on "Time" for the "Categories" column. Choose the "Types" column and select the required format. Press "OK" to close.
5
Copy these two highlighted cells by pressing "Control + C." Move down the column and keep pasting them by pressing "Control + V." The same increment will be maintained in each cell as they are pasted.
6
Type events for each time slot in the adjacent cells. Keep the events concise and give adequate time to each depending on the size of the task.
7
Add borders around the schedule using the page layout option. Highlight important events and time slots using different colors.
Tips
check

Customized templates can be directly downloaded from Microsoft Office online through Microsoft Excel. These daily schedule templates can then be edited per your needs.

check

Add time slots for meals as well as short breaks spaced regularly within the whole day to make the schedule more practical and realistic.
More Articles
Photo Credits
photo_camera

BananaStock/BananaStock/Getty Images