How to Convert Color Negatives to Digital Prints
by Louise Balle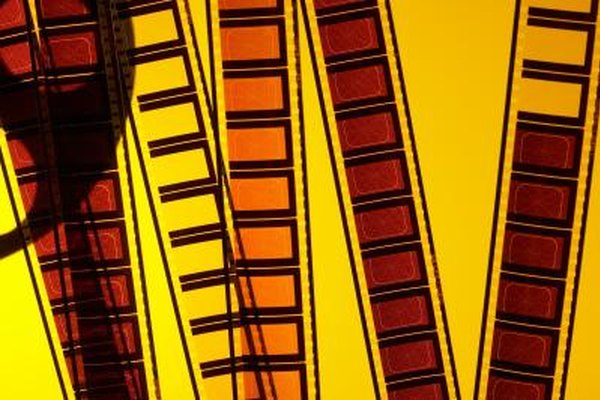 A color negative is the reel of film that you produce when you take pictures using a standard, old-fashioned camera that takes full color shots. If you prefer to use this type of camera, you can convert a color negative into a standard digital photo print using Adobe Photoshop's inversion feature. You can then use your digital print to post online, share with friends via email, or add to your custom designs in Photoshop.
1
Have the camera film developed at a supermarket, pharmacy or one-hour photo location first, then use the negatives that the developer includes with the prints.
2
Scan each color negative strip into your computer as you would any normal photo. Be sure to set your scanner so it produces a high-resolution computer image at 300 dpi (dots per inch) or higher. Scanner settings differ by the device brand, but see "Resources" for general guidance.
3
Save the scanned image file as a JPEG, then open the file in Adobe Photoshop.
4
Use the "Rectangular Marquee" tool (located on the "Tools" window) to select the first photo on the negative strip. Press "CTRL + C" to copy the photo to your application clipboard.
5
Select "File" then "New" on the Photoshop menu—a dialog box will pop-up. Change the resolution to 300 dpi or greater if it is not already preset at that number. Set the "color mode" to RGB if you plan to use the digital picture on the web only, or to CMYK if you plan to print it at some point. Click "OK" to create the new file.
6
Paste the first photo image to this new file ("CTRL + V").
7
Click "Image" then "Adjustments" on the Photoshop main menu. Select "Invert." The negative will invert to the correct colors for the photograph (or something very close).
8
Adjust the colors of your newly inverted photograph if you wish. Click "Image" then "Adjustments" and finally "Levels…" This will bring up a tool that allows you to adjust the coloring. Click the "Auto" button to optimize the look of the photo.
9
Print the digital image from Photoshop and save it to your computer.
10
Repeat steps 4 through 9 to convert all of your images from the color negative.
More Articles
Photo Credits
photo_camera

Hemera Technologies/Photos.com/Getty Images