How to Connect FireWire to MacBook Pro
by Todd Bowerman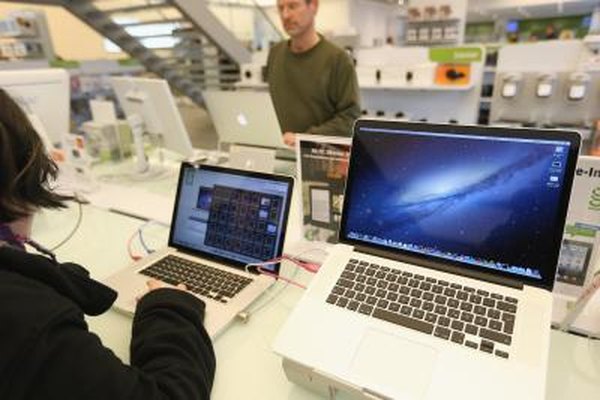 Apple's line of MacBook Pro laptops eschews FireWire connectivity in favor of Apple's Thunderbolt system. While Thunderbolt is faster than FireWire, the Thunderbolt port on your MacBook doesn't do you any good if the device you are attempting to connect uses FireWire. If you want to use FireWire on your MacBook Pro, you need an adapter.
1
Connect one end of a FireWire cable to the external device's FireWire port.
2
Connect the other end of the FireWire cable to the FireWire port on the Apple Thunderbolt to FireWire adapter.
3
Plug the adapter into the Thunderbolt port on the side of your MacBook Pro.
Tip
check

The Apple FireWire to Thunderbolt adapter works only on MacBooks running OS X v10.7.4 or later.
Warning
close

Information in this article applies to MacBook Pros available at the time of publication. It may vary slightly or significantly with other versions or products.
References
Photo Credits
photo_camera

Sean Gallup/Getty Images News/Getty Images