Free Computer Clean Up Tools
by Carolyn Barton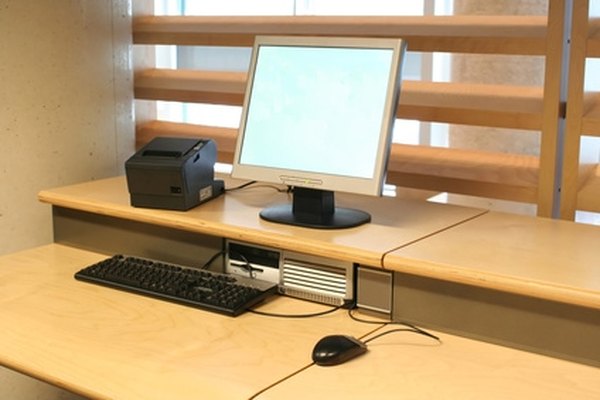 The system utility tools found on most computers are not always enough to keep your machine in top running condition. Spyware, malware and leftover data from abandoned downloads and uninstalled software will slow your computer down and make programs open and operate more slowly. Using additional clean-up tools to remove excess junk from your computer will have it running like new.
Defraggler
Defraggler will defragment your hard drive, much like the defragmenter that comes installed on Windows. The difference between the two is that defraggler is lighter, taking up very little room, and performs faster than the Windows version. It also gives you more control, allowing you to choose only certain files and folders to work on. You will still have the ability to defragment the entire hard drive as well.
Ncleaner
Ncleaner is a system optimizer that will clean registry files and applications and remove leftover install and log files. It will also tweak your system's settings to provide maximum performance and manage what programs automatically start up with your machine. The software is 875 KB and installs in minutes. Instructions are included to walk you through each step.
AVG Free
AVG free is a popular free virus and spyware scanner. It works with all versions of Windows and is updated regularly to provide the best protection. There is also a paid version that includes a firewall and anti-spam protection, but the free version works fine for most computer owners. AGV free is recommended by PC Pro and Cnet.com. There is also a forum on the AVG website that offers help with software issues and virus infections.
Spybot Search & Destroy
Spybot Search & Destroy finds and removes spyware from your computer to keep you safer. Spyware is left on your machine by websites in order to track your Internet usage and sell information about you to marketing companies. On top of invading your privacy, spyware will slow your machine and at times will even change your homepage or install tool bars on your browser without your permission. While Spybot is free, donations are welcome.
Ad Aware
Ad Aware is another popular free software product that works by searching out and removing malware from your machine. This protects you from having your password or other account information stolen and helps to keep the machine trojan free. It also protects you from keyloggers and identity thieves. Malware will cause your computer to run slower, taking longer to run programs and to boot up if not removed.
More Articles
Photo Credits
photo_camera computer image by michele goglio from Fotolia.com