How to Change the Time That My Computer Shuts Down on Vista
by Jeff Grundy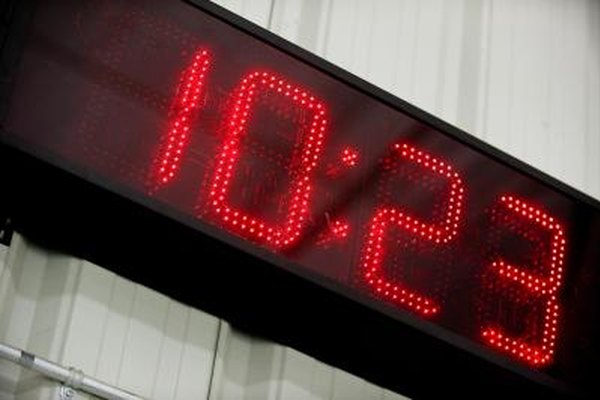 Although modern personal computers are much more energy efficient than those made in years past, they still consume considerable amounts of electricity. In addition to the computer, power-hungry video cards, external hard drives and large-format monitors help add to your electric bill in not so small ways. Running your computer 24 hours a day causes wear and tear on your PC and adds considerably to your power bill. Using the Task Scheduler in Windows Vista, you can configure your PC to shut down at any time you choose and even create a regular shutdown schedule.
1
Click "Start" on the taskbar and type "task" in the search box. Click the "Schedule tasks" link in the search results.
2
Click the "Create Basic Task" link on the left side of the "Task Scheduler" window. Enter a descriptive name, such as "Shutdown Schedule" or something similar, in the "Name" field. Click the "Next" button.
3
Select the "Daily" menu option and click "Next." Choose the date and time to start running the shutdown process in the "Daily" window. Click the "Next" button. To ensure the computer shuts down every day at the same time, leave the "Recur every" setting at "1" days."
4
Click the "Start a program" option in the "Action" window. Click the "Next" button.
5
Click the "Browse" button in the "Start a Program" window. Navigate to the "C:\Windows\System32\shutdown.exe" file, then click the "Open" button. Click the "Next" button.
6
Click the "Finish" button. Windows Vista runs the script daily at the time you specify and shuts down the computer.
Photo Credits
photo_camera

Jupiterimages/Photos.com/Getty Images