How Can I Watch My House from My Computer?
by Bonnie Conrad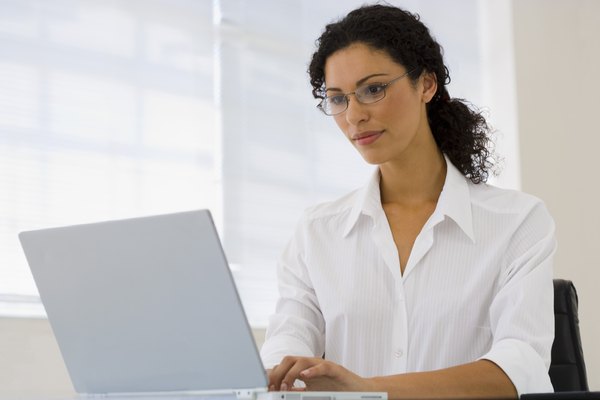 Installing a security system in your home can give you real peace of mind and protect you from burglars and other criminals. Simply knowing that a particular house has a security system installed is enough to deter many criminals, so it is important to post a visible sign indicating that the home is protected. With the right equipment, you can even keep an eye on your home while you are at work or on vacation, giving you even more security and peace of mind.
IP Cameras
IP cameras are designed to connect to the Internet, and that allows the camera owner to access the camera from any Internet connection. To access your surveillance camera remotely, simply type in the IP address of the camera and log on. You will then see the video from your camera, and you will be able to see your home from wherever you are.
Swivel Features
When choosing surveillance cameras you can access from your computer, it is a good idea to choose cameras that can be swiveled and tilted remotely. This will allow you to follow the action if you see any suspicious activity around your home. If you choose a stationary camera, you will not have this ability. It is important to test the swivel and tilt functions of your IP cameras to make sure you are getting an unrestricted view of the entire area. You may need to move the camera to avoid obstructions like telephone poles, trees and other obstacles.
The Power of Sound
Another important feature to look for in a security camera is sound. Many newer surveillance cameras come with speakers attached, allowing homeowners to actually talk to the people the camera sees. If you see a burglar, you can inform him that you are calling the police, and that may be enough to send him on his way. When purchasing an IP camera with sound capabilities, it is important to test the speakers as soon as the camera is in place. Have a friend stand outside near the camera and make sure your friend can hear you. If the camera comes with two-way communication, also make sure that you can hear your friend. Two-way communication can be a big help if you need to communicate with a house sitter while you are on vacation.
Look at Your Home
When deciding where to place those security cameras, it is important to examine the exterior of your home. Pay particular attention to any blind corners or other spots where a burglar could hide. Also keep an eye out for any high bushes or trees that could shelter a criminal from the eyes of the neighbors. Mark those areas as you go—they will be where the security cameras will do the most good. But even though it is important to place security cameras in those hidden corners of your home, it can be just as important to place a couple of cameras where they will be clearly visible from the street. Deterrent value is one of the biggest advantages of having a security system, so placing an IP camera in a highly visible location on the front of your home is always a good idea.
References
Photo Credits
photo_camera

Jupiterimages/Pixland/Getty Images