Can I Delete Files to Increase Physical Memory on My Computer?
by C. Taylor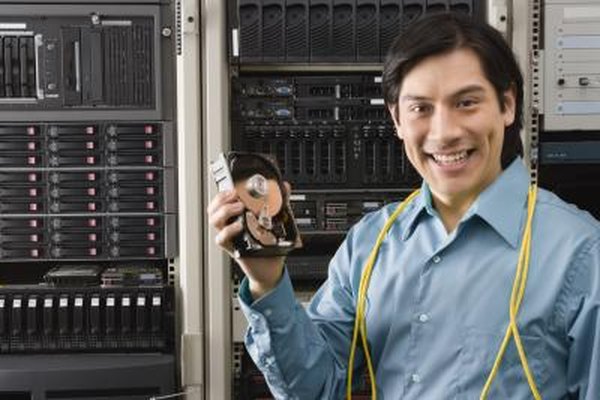 The term "physical memory" refers to RAM modules installed in your computer. This type of memory temporarily stores accessed information using electric current. Deleting files on your computer will not increase RAM, because unused files do not propagate these memory modules. However, your computer also has a physical hard drive that permanently stores files in magnetic memory until deletion. Deleting files on your hard drive will increase the amount of available storage, but for the greatest effect, concentrate on large files.
1
Press "Win-E" to open Windows 8's File Explorer.
2
Click the top-right "Search" field. A new Search tab appears.
3
Click the "Search" tab, "Size" and then "Gigantic (>128MB)." Selecting this option searches your computer for files exceeding 128MB in size. Indexed locations, such as libraries, appear first, but wait until the search completes to see files from all locations. Alternatively, type "size:>128MB" without quotes in the search bar and change the figure to locate files that match your criteria, such as ">2GB" to locate files that exceed 2GB.
4
Look through the search results for unnecessary files. The search results displays the file name, date, file location and type of file. File Explorer will not display the file location for some file types, but right-clicking the file and selecting "Open File Location" will navigate to its location. Click the "Back" button to return to the search results.
5
Hold the "Ctrl" key and click multiple files to select them.
6
Press "Shift-Del" and click "Yes" to delete the files and bypass the Recycle Bin. If you simply delete the file without holding "Shift," the files are temporarily stored in your hard drive's Recycle Bin, which does not make the space available for storage.
Tip
check

Windows 8 offers an automated clean-up utility. Click the "C" drive in File Explorer, "Manage" and then "Clean-Up." Check each item you wish to delete, such as "Recycle Bin," and click "OK." Click "Delete Files" from the confirmation window. You can also right-click "Recycle Bin" from your desktop, select "Empty Recycle Bin" and click "Yes" to delete all files from the Recycle Bin.
Warning
close

Avoid deleting files residing in the root "C:\" folder, such as "swapfile.sys," "pagefile.sys" or "hiberfil.sys." These system files do not appear unless you previously changed your folder options to display system files.
Photo Credits
photo_camera

Thinkstock Images/Comstock/Getty Images