How Can I Broadcast a Live Web Show?
by Lori Spencer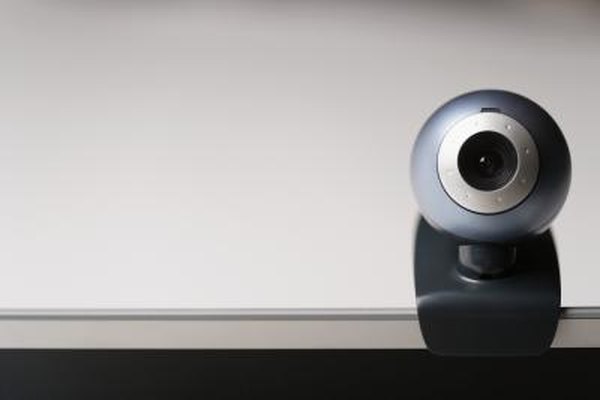 Who needs a million-dollar studio when you can create your own Internet TV station right from your own home, armed with nothing more than a webcam, a microphone and a web browser? Whether you want to broadcast your life to the world 24/7/365, share your opinions on current events, interact with your fans in real time, or just put together custom mixes of your favorite videos, there are now several free services that can make it possible.
UStream.tv
If you are looking for an easy-to-use solution for broadcasting live video from your computer, UStream makes it simple. The site provides you with a video player than can be embedded right into your website or personal blog for live webcasting. You can interact with viewers via text chat or Twitter during the show. Another big plus is that Ustream archives all of your shows for future viewing at any time. Uploading your video streams to YouTube is just one easy click: Simply link your Ustream account to your YouTube channel. On the downside, Ustream does not have a co-hosting feature or multiple cams capability. It's possible to record your live shows to your computer, but the service does not do this automatically for you. Ustream works especially well with live newscasts, on-location reporting, and "lifecasting" for anyone who always wanted their very own reality show.
Stickam.com
Not only does Stickam let you create live web video shows right from your browser, it also allows you to have video chat sessions with your viewers in real time. The embeddable media player is easy to navigate, and your show is actively promoted on the Stickam website to millions of potential viewers. Stickam gives you options: fans can see your show on your own blog or watch it live on the Stickam website with the addition of text and video chat (unlike UStream, which only allows text chat at this time). However, Stickam is not recommended for the over-30 crowd. The majority of Stickam's online community is comprised of people age 14-25, with most of the programming geared towards towards teen audiences.
YouCams.com
Not ready for prime time quite yet? Just looking to do a live show for a select group of friends or colleagues? Consider YouCams, a webcam chat widget that allows you to embed video and text chat functionality into your personal website. This is a fine solution for anyone wanting to broadcast live from their own site or blog, although YouCams is not well suited to those seeking millions of viewers. The service works best for novice broadcasters and niche' groups who are not necessarily looking to be the Internet's "next big thing." YouCams would be an ideal broadcasting tool for small focus and discussion groups, web seminars, marketing presentations, collaboration sessions or just plain old video chat among friends, especially if you're spread out across the globe. One of YouCams nicest perks is that you can watch and share YouTube videos together with other chat participants, making the show more of a collaborative production.
Photo Credits
photo_camera

Jupiterimages/Photos.com/Getty Images