How to Calculate Payroll With Quicken
by Bradley James Bryant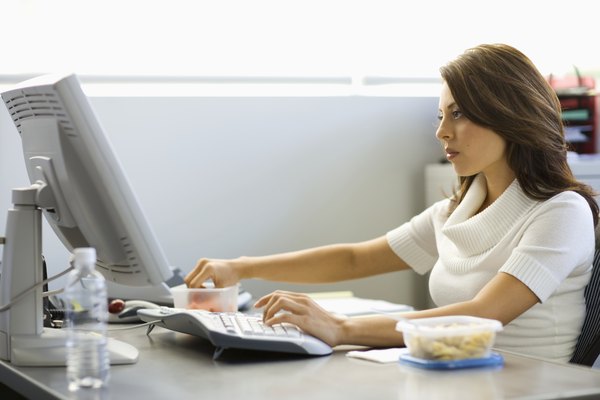 Running a small business usually means managing employees, and this means keeping track of hours, salaries, wages, sick time, bonuses, advances and Social Security numbers. Financial software, such as Quicken, can help make this process easier and more efficient while creating reports that help you to make more-informed decisions about payroll spending.
1
Install QuickPayroll. This add-in helps Quicken users to track payroll data. It is a program intended to be integrated into the Quicken system. You can install QuickPayroll directly from your own (original) Quicken CD. The first 30 days are free.
2
Pay the subscription. The subscription for the add-in varies. As of January 2010, pricing is about $10 per month which can also be paid on an annual basis.
3
Walk through the tutorial. After the trial period expires, you can view the QuickPayroll video tour and slide show, which will show you how to get started as well as all the different functions of the add-in feature.
4
Import your files into QuickPayroll. When you download the program, QuickPayroll will allow you to create the necessary categories and accounts to track your data. Use the "Payroll Expenses" category to track payroll transactions and the "Payroll Liability" and "Payroll Assets" accounts to track the money you've paid out to employees. You can also use this feature to separate money for each employee. For instance, you can create separate accounts for taxes and 401k.
Tip
check

All payroll data is stored in QuickPayroll. When you need to back up your payroll data, do so from within the QuickPayroll application.
References
Photo Credits
photo_camera

Siri Stafford/Digital Vision/Getty Images