How to Buy Website Traffic
by Contributor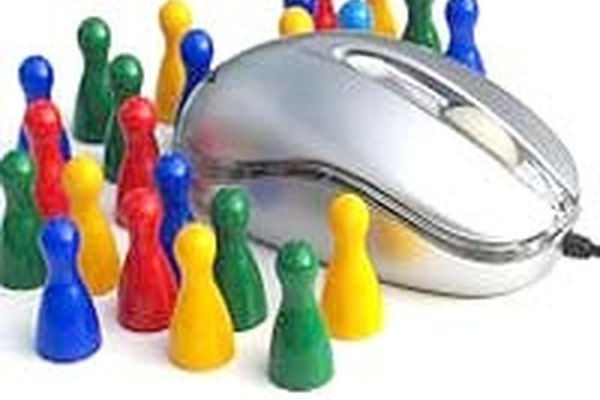 You can buy website traffic, and it's one solution that many website owners use, when they want to increase visitors to their website quickly. The problem is that most websites don't just need more visitors, they need targeted traffic: people interested in buying what they're selling, or clicking through to buy from their advertisers, or whatever the goal of the website is.
Companies who sell website traffic can collect visitors in a variety of ways, from "pay per click" email campaigns to targeted banner ads to unscrupulous companies that may provide only empty clicks from software.You can sometimes even specify what country or general area the visitors will come from. However, buying website traffic is potentially full of trouble, if you're not careful. Not only can it be a waste of money, it can endanger your Google Adsense or other affiliate account as well, since you're responsible for the legitimacy of the traffic and clicks on your pages and ads.
Create a website that earns as much per visitor as possible. Test several versions and compare which pays the best. A close record of your performance with a particular website will also be a good baseline to compare with the results of any new traffic you buy. If click-through-rates or earnings per visitor suddenly slide dramatically way down--or way up--you can guess the website traffic you bought was either poorly targeted or, worse yet, too good to be true, indicating the possibility of click-fraud.
Compare what various companies that sell web traffic have to offer. Check for the obvious complaints online, but also see if they offer references of satisfied customers. References are particularly useful if the customers operate websites similar to yours. Also see how they target visitors, and make sure it's legal (no unsolicited spam) and consistent with a way you think would benefit your site. Take time to consider whether you could do a better job purchasing banner ads or running a similar advertising campaign yourself, to generate a similar increase in visitors by paying for ads directly. If buying website traffic seems like the best solution, find out the minimum you can spend, whether refunds are available (usually not), how you can set a budget of traffic per day, and how to stop a campaign if it's not working.
If you decide to buy website traffic, start as small as possible and watch your statistics closely. See if the new traffic is performing well enough to be profitable. In a worst-case scenario, if there's any sign of click-fraud, notify your ad server of unusual click activity, so you won't be blamed., and end the campaign, but that's not likely if you've chosen your website traffic seller wlell. A more likely possibility is that the new traffic just won't perform as well as the more-targeted website visitors you had before. If so, you can try changing your website to make it more attractive to a general audience. On the other hand, if the new website traffic you buy is performing well, you can continue to purchase more and set your budget higher if you want.