How to Build a Web Page on a Mac
by Contributor
Apple offers its own unique Web page builder, called iWeb. iWeb comes standard on all versions of iLife, which is standard on all Mac computers. Many users who prefer the format of Apple software may prefer to use iWeb over more traditional Web-building software. So let's get started on building a Web page.
Get familiar with the software that you will be using. Simply launch iWeb, which can be found in either the deck or the applications folder. Browse around a little and explore the features and layout. When you have done that, go ahead and close without saving, and relaunch iWeb.
When you first open iWeb, you will notice that a blank site loads, with a black theme. Look through the available themes and choose the one that best suits your needs. To do this, simply click the "Theme" button located on the lower toolbar. You will now be able to choose from roughly 30 themes. Pick a winner.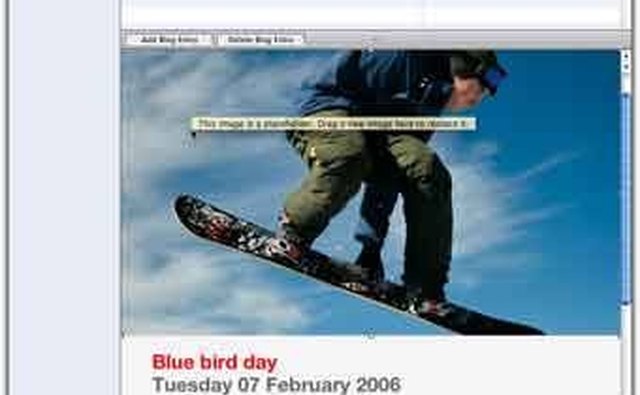 The lower toolbar that you used to choose a theme holds all the basic tools that you will use to create your Web site. On this toolbar, you will find a way to add text, shapes, widgets and media. It will also be used to change fonts and render colors. You can start by editing your homepage, which is the page already displayed. To edit the header, double click inside the box, type in your site's title and deselect. From there, you will want to finish creating the page based on your own unique idea that you have for your site. You can add pictures, sound and video easily by using the media button. You can add widgets (e.g. Google Adsense Ads) through the widget button. After you have added any new element, just position it on the page by clicking and dragging it to the desired location.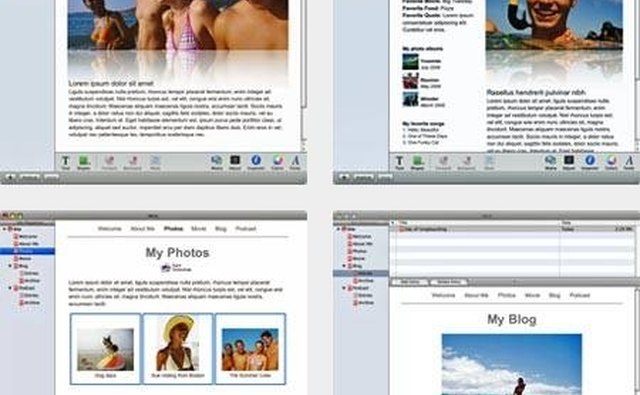 The next step is to add additional pages to your site. In order to do this, you will want to right click in the "Site Pane" that runs vertically all the way down the left side of the iWeb window. Then, select "New Page." This will bring up a pop-up window that displays different types of pages that you may or may not want to add to your site (ex. about, photo gallery, welcome). Select the type of page that you want to create. If you want to create a page that is not listed, click "Blank." Edit this page the same way you did the first. Use the lower toolbar to add elements to your page and to drag them to the desired location. Repeat this process and create as many pages as you would like for your site. If at any time you want to rearrange them, you can simply drag and drop from the site pane.
The last step in the creation process is to set up your site for publication to the Web. To get started, click on the "Inspector" button located on the lower toolbar. Within the inspector box, you will want to fill out all information for your Web site. Make sure to complete all fields by clicking the different tabs located on the top portion of the inspector box.
Now let's put your iWeb site online. To do this, you can either choose to use Apple's exclusive Web publishing software Mobile Me, or you can use a different Web publisher and an FTP client. If you choose to use Apple's platform, simply click the "Publish" button located on the very bottom left of the iWeb window and sign in to your Mobile Me account. If you do not already have one, it will give you the option to create one quickly and easily. From here, all you have to do is follow the directions. Apple Mobile Me will guide you through all the necessary steps to publish your Web site through a wizard. Any time that you wish to make updates to your site, do so through Mobile Me.
If you chose to go the custom route and use your own host (e.g. Godaddy), you will want to simply save your site to the desktop before exiting iWeb. Next, search the web for an FTP program that you would like to use, download and install. One that is recommended and free is Filezilla. Next, use the FTP client to transport your site to your host and domain, which will be preset through whatever hosting provider you have chosen. Any time you would like to make updates to your site, simply update the new or updated page to your site using the FTP client.
Tip
check

Be patient. All Web designing takes some getting used to. Trial and error is a huge part of succeeding with a Web site.
More Articles