How to Find Book Summaries and Notes Online
by Contributor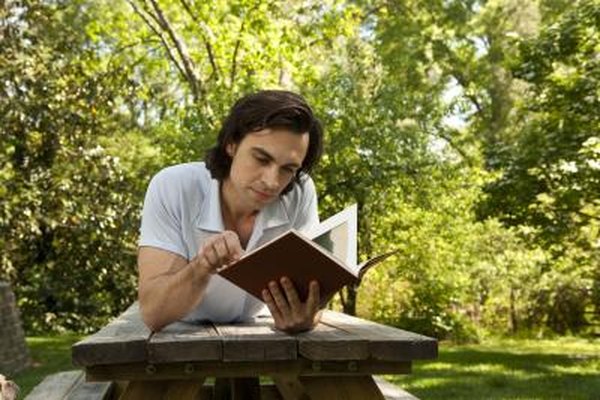 Any student who has waited to the last minute to complete a reading assignment can tell you that book notes, reviews and summaries can be lifesavers in the academic -- or even book club -- world. It's always better to read the book at your own pace and take notes as you go, but if you're crunched for time, you can find what you need online. Websites vary from offering downloads of book notes and summaries for sale to reader-generated free comments. Just be sure to consider the source of the notes before relying on them for your grade.
1
Check out online book retailers. Just like bookstores offer book notes in their stores, they offer them on their websites, sometimes with an online download so you have immediate access or at least with the option of next-day delivery. These websites carry summaries for textbooks, literature, poetry, drama and nonfiction books, among others.
2
Visit the website of book summary publishers. The publishers of those book notes featured in bookstores also have their own websites, and they can feature summaries and notes that you can buy in a book, download or application format. They also feature a free summary with notes online.
3
Consider looking at an online book review and summary community. These sites feature posts from readers that offer summaries, reviews and notes for fellow students. They usually have an open community, and anyone can contribute to the summaries. However, because anyone can contribute, there is no guarantee that the posts are accurate.
More Articles
Photo Credits
photo_camera

Comstock Images/Comstock/Getty Images