How to Get Better Sound From Your Computer Speakers
by Ryan Maxwell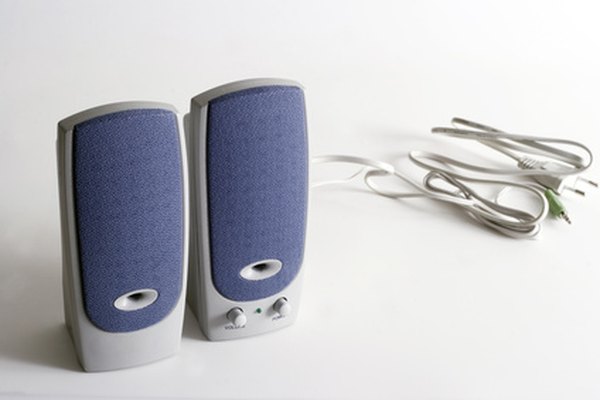 As technology progresses, the sights and sounds on PCs have improved dramatically. Listening to the latest digital music, watching a movie, or playing the latest PC game can be a powerful experience, but you can't get the full experience without the right speakers. Even the best audio media will sound marginal at best if your speakers are not up to par. Making a few adjustments and modifications will help you get the best sound possible from your PC.
1
Check the features of your existing sound card. If you look at the back of your computer, you may find that there are available sockets in your soundcard that you are not using. If you just have two sockets, one for the left speaker and one for the right one, your options are limited to stereo output; if you have five sockets, that means your soundcard is capable of supporting up to four speakers and a subwoofer.
2
Update your soundcard drivers. If you are working with old soundcard drivers, you may be missing out on new improvements to the software. There may be new drivers on your soundcard manufacturer's website.
3
Upgrade your soundcard. If you find that your soundcard is inadequate, go out and purchase a more recent model. The price can vary greatly depending on the age of the new card and the features included, but most current soundcards are capable of producing surround sound. Newer soundcards have features such as THX support or Dolby Digital 5.1 surround sound capability.
4
Upgrade your speakers. If you are using the small speakers that were included with your computer, you will not get the best performance available. Newer speakers offer more options for optimizing sound output.
References
Photo Credits
photo_camera computer speakers image by sarit saliman from Fotolia.com