How to Buy an Apple Mac Computer for an Unbelievably Inexpensive Amount
by Paul Higgins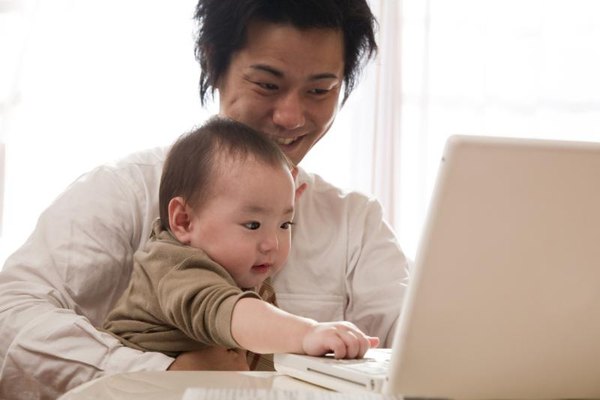 Whether you are looking to buy your first Mac or replace your old one, you are probably already aware that Apple computers tend to be more expensive than their Windows counterparts. It is, however, possible to get a great deal on Macs and MacBooks by shopping around, buying refurbished or second-hand items or even by joining Apple's Education Pricing program if you qualify for it.
Time-Limited Apple Rebates
If you are looking to save a few bucks on a new Mac, you can do so by simply visiting the Apple Rebates page on Apple's website. On this page, you can find a list of all current and past rebates offered by the company. While the time-limited rebates usually consist of free Apple Store or iTunes credits upon purchase of Apple hardware, it still allows you to save money on the apps or media you will undoubtedly want to download on your new computer.
Education Pricing
The Apple Education Pricing program gives educators and college students access to discounted prices on its online Apple Store. Depending on the model you want to buy, this program allows you to get a discount of up to $200 on a new Mac. To check if you are eligible, visit the "Do You Qualify for Education Pricing?" page on Apple's website and enter the name of your school. Please note that you might be asked to prove that you are an educator or a student at that school before being allowed to order items at the discounted education price on the Apple Store.
Shop Around
Like most other products, all Apple products have a suggested retail price, but the suggested retail price is not always the best and only price out there. Both online and offline retailers are free to sell Macs or MacBooks to their customers at a discounted price. By shopping around and comparing prices at various online and offline retailers, you could potentially save $100 and more on your new Mac. As of October, 2014, for example, the price comparison site AppleInsider lists the high-end 13-inch MacBook Air at a suggested retail price of $1,299. That same computer, however, is listed at $999 on a major retailer's website, $300 less than the official price.
Refurbished Macs
Apple has a 14-day return policy on all of its hardware items. Computers are therefore routinely sent back to Apple, either because they were defective or because the original owner decided not to keep them. Once returned to Apple, those products are then inspected, cleaned and repackaged and put on sale on the Certified Refurbished page of Apple's website at a much lower price. Depending on the Mac or MacBook you wish to buy, you could end up saving up to 17% off the product's official retail price.
Buying a Secondhand Mac
If you don't mind buying a previously-owned Mac or MacBook, classified ad sites such as Craigslist can help you identify potential sellers in your area. Another popular option when it comes to buying secondhand Apple computers is to head on over to eBay and browse the many auctions set up by people willing to part with their old -- or not so old -- Mac.
More Articles
Photo Credits
photo_camera

MIXA next/MIXA/Getty Images