How to Add a New Template to Mac OS X Pages
by John Ford
Adding a template to Apple's iWork Pages application gives you a great way to customize your documents and in turn saves you a lot of time accessing documents you frequently use. Apple places the templates directory for Pages deep in your system files directory on your Mac. Finding the directory isn't the most intuitive thing you've done on your Mac, but once you know where the directory is, it's a snap to add a new template.
Go to your user home directory in a Finder window.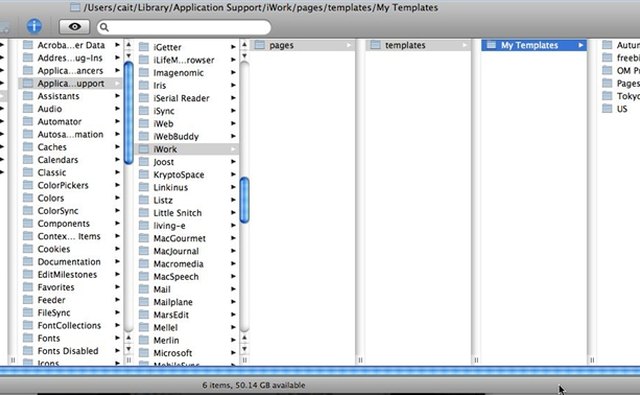 Drill through the following directories to find the Pages template directory: User Home/Library/Application Support/iWork/pages/templates/My Templates/.
More Articles
Photo Credits
photo_camera

John Ford: Apple Computer