How to Add Favorites to a TomTom XXL
by Adrian Grahams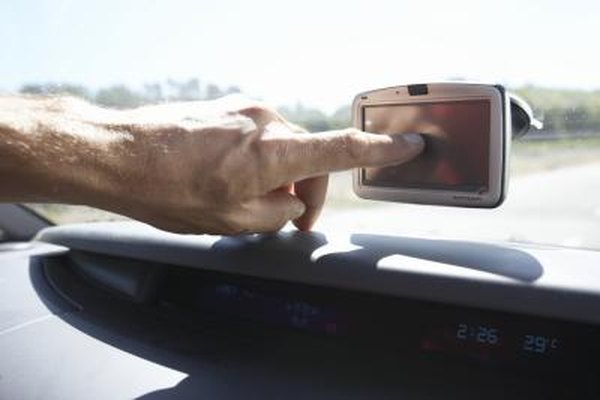 Adding favorite locations to your TomTom in-car navigation device can help you find the places you visit regularly without entering the address each time you want to make a journey. The TomTom XXL includes a Favorites feature that stores multiple address locations. After adding locations to the Favorites list, access the saved location by selecting the Favorites option from the touchscreen navigation menu.
1
Tap anywhere on the TomTom XXL's touchscreen to launch the main menu screen.
2
Tap the "Add Favorite" button.
3
Select your favorite location from the on-screen options list, including your home location, current location, recent destination, a point on the map, an address, longitude and latitude coordinates or the position at which you last stopped. Selecting your current location is useful if you don't know the address for your current position but want to find the location again. If you choose the address or longitude and latitude options, enter this information in the applicable input fields.
4
Tap the "Done" button to save the favorite location.
5
Repeat this procedure for each favorite location that you want to add to the TomTom XXL's memory.
Tips
check

To navigate to a saved favorite, tap the TomTom's screen to launch the main menu. Tap "Navigate To" followed by "Favorite," then select your favorite location from the list. After the TomTom has calculated the route, tap the "Done" button.

check

To organize and manage your saved favorites, tap the "Change Preferences" button on the main menu screen, then tap "Manage Favorites" to launch the Favorites settings menu that includes options to delete and rename saved favorite locations.
Photo Credits
photo_camera

Rayes/Digital Vision/Getty Images