How to Access a Corrupt File
by Damarious Page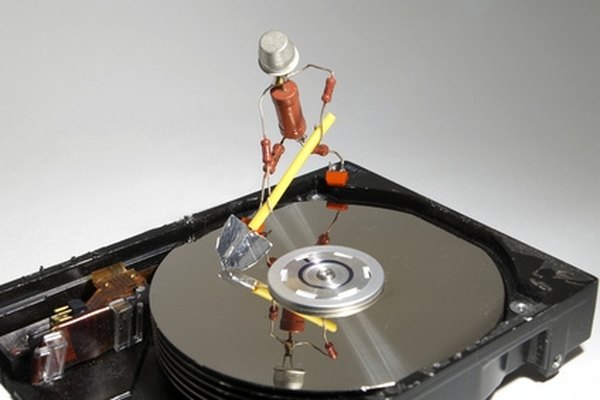 Corrupt files are a serious occurrence in a computer's system. These files include user-created data, such as photos and videos, as well as the operating system and third-party programs. Most corrupted files are beyond repair and it's best to delete them. Before going to that extreme, however, use a utility in the Windows 7 operating system that will check for corrupted files on the hard drive and make repairs.
Click on the Windows orb logo at the bottom of the desktop to show the "Start" menu. Click on the "Computer" icon from the menu to open a window.
Right-click on the drive letter that holds the corrupted file (e.g., "C" or "D") to show a pop-up menu. Select "Properties" from the menu to open a dialog box.
Click the "Tools" tab to the front of the dialog box. Click the "Check Now" button under the "Error-Checking" section, which opens another dialog box.
Click a check-mark in both boxes.
Click the "Start" button. If the primary hard drive, which holds the Windows operating system, is chosen, then the PC will need to restart. Wait while windows scans the hard drive for corrupted files and attempts repairs. A report will display on the computer screen detailing the results of the attempted repairs. If the corrupted file was repaired, it will become accessible.
Tip
check

If the corrupted file is a non-Windows operating system or program file, consider downloading and reinstalling the third-party program that is compatible with the file.
References
More Articles
Photo Credits
photo_camera HDD repair image by Paolo Frangiolli from Fotolia.com