How to Use Ethernet Over Power Outlets
by Contributor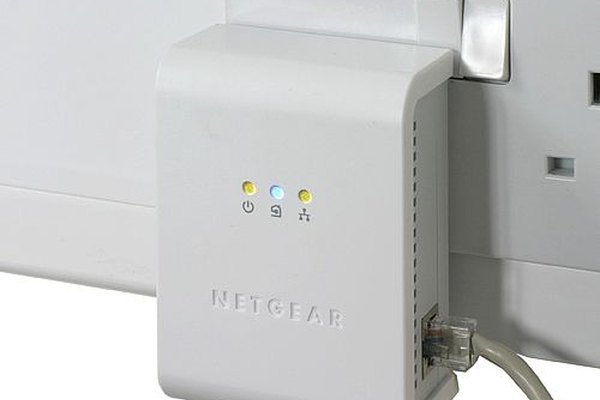 So, you want to have a wired connection throughout your home for better security and stability, but there's just no way to get an Ethernet connection to that lovely little spot you like to sit in by the window. Well, anywhere you have a wall outlet, you can have an Ethernet connection. Let's look at how.
Through the wonderful advances of modern technology, you can now run your Ethernet connection from your modem into a wall adapter that plugs into a regular outlet or surge protector in your home, and then use an additional adapter plugged into a receptical near the computer or networking equipment you want to use: printer, router, etc. This is extremely easy to do and beneficial as well.
The biggest reason for having your network setup like this is quite simple. For example, let's say you have a coax cable coming into your home through your kitchen into your living room (like mine) and your office is waaaaayyyy over on the other side of your home (no where near all your network equipment. In this example, the modem is mounted to wall with the coax connected to the modem. From the modem runs an Ethernet cable into a wall adapter plugged into a surge protector. In the office, another adapter has an Ethernet cable running from it to a router, (not wireless, but you can have one if you want to) then from the router runs Ethernet cables to the computers and printers and such. This setup is more secure than a wireless network for those who are concerned about security.
This also works great for places where wireless just isn't an option; an old house that kills your signal or a basement that is so shielded that Magneto would have a tough time getting through it. There is, the added perk of new equipment to spark the geek in you. Just Google Ethernet over Power to locate dealers and products of this nature. Netgear, Dynalink, and Hyperlinktech offer Ethernet over Power solutions for a decent price. Check out this option for a new twist in your home network!
More Articles
Photo Credits
photo_camera

Image courtesy of Google Images